Automatic Boom Barriers by VersionX
VersionX boom barriers - built inhouse - are part of our smart access control solutions that automate complex operational challenges faced by businesses and organizations. Our boom barriers - backed by intelligent systems - are used in diverese scenarios including complex, heavy-traffic, and high-security needs.
VersionX Boom Barriers - Efficient & Smart
VersionX boom barriers are high-quality hardware backed by smart software.

Our boom barriers built to obey our software, can easily integrate with any access system.
VersionX boom barriers are bi-directional and use brushless DC motor for high throughput.

Whether for simple or complex access needs, our boom barriers are built for quick installation.

Our boom barriers offer several optional features in terms of both capabilities and technical specifications.
From standalone uses to complex scenarios, VersionX boom barriers are built to solve problems.
Top Features Of VersionX Boom Barriers
High bi-directional throughput. Our boom barriers enable rapid conversion from right to left that can be carried out onsite.
Reliable in heavy-traffic scenarios. A 24 VDC BLDC motor ensures reliable operation in heavy traffic.
Varying length options. Our boom length varies from 3m to 6m, which is further extendable.
Smooth & quick open-close time. A less than one second open-close time makes our boom barrier suitable for high-volume traffic.
Pre-configurable movements & safety features. Our boom barriers have smooth movements that can be pre-configured, with anti-collision and such safety features.
Works during power failure. In the case of power failure, the boom can be released manually.
Weather-resistant durable body. Our boom barrier has a sturdy body for long-term use.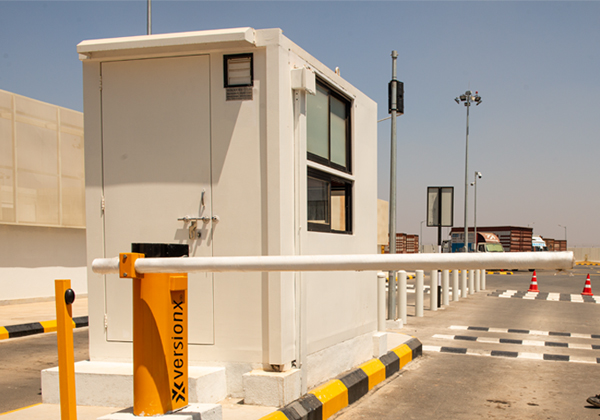 Who Uses Our Boom Barriers?
VersionX boom barriers are used by all types of businesses  and organizations that want to automate the entry and exit processes in their premises and parking lots.
We serve:
Multi-level car parking (MLCP) areas with multiple tenants and complex processes
Airports and toll plazas with high-volume traffic
Industrial units, corporate parks, factories with complex processes & security needs
Condominiums and government zones with uncompromised security needs
Any standalone requirements for high-quality booms
Smart booms, automated processes.
VersionX boom barriers are not just hardware. They can be easily integrated with any access system. They are part of intelligent solutions that simplify complex, challenging processes.
Uncompromised security. 
Our boom barriers offer maximum security by eliminating the need for manual intervention. The processes we automate have zero room for errors and no scope for manipulation.
High throughput, quick & smooth movement.
Our boom barriers are based on powerful BLDC motor technology, making them useful for heavy-traffic zones. Their movement is quick and smooth offering high throughput.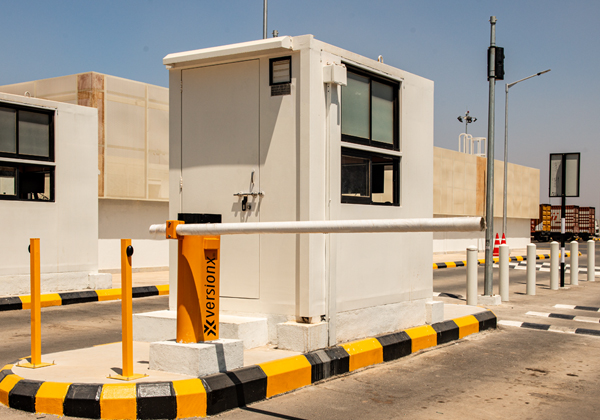 The boom barriers we offer are not just standalone hardware, but part of a complete solution to complex access and security problems.

The biggest advantage our clients enjoy is that we are the original manufacturers of the boom barriers that we provide. They obey the command of our software.

We offer a highly competitive price in the category of fast-moving booms as well as in the solutions we provide.
What is special about VersionX boom barriers?
VersionX boom barriers are based on superior technology and therefore provides high throughput of less than a second. 
Also, they have high integration capabilities. 
How VersionX boom barriers help organizations?
Organizations of all types and sizes face real, day-to-day access and security issues, challenges created by complex, manual, and inefficient processes leading to losses of all types.    
Our boom barriers are part of complete solutions that solve these problems. 
Does VersionX manufacture its own boom barriers?
What are the technical specifications of VersionX boom barriers?
We have several models.
For technical specifications, please contact us here.
Does VersionX provide support and service for its booms?
Our support and service team caters to all service, maintenance, and repair requests for our boom barriers and systems.
For support, you can call or write to us here.
Do you have different models of boom barriers?
Yes. We have boom barriers that are suitable for a wide range of scenarios in terms of technical specifications and capabilities.
Are VersionX booms a costly investment?
No - if you need high-quality booms.
We are highly price competitive in the best-speed boom barrier category.
Are VersionX boom barriers useful for high-volume traffic?
Yes.
Our boom barriers are based on brushless DC motor and have open-close speed of <1 sec. It is highly reliable for heavy-traffic scenarios.
In which locations do you have presence?
We operate pan India and have clients in major states and cities like Tamil Nadu, Delhi, Bangalore, Chennai, Hyderabad, Mumbai, Pune, Noida, Gurugram, Ghaziabad, etc.
Visitor management systems are software used by organizations to efficiently manage the entry and exit...