A Smart Preventive Maintenance System
VersionX's Preventive Maintenance System is a simple & cost-effective soution to the complex problem of timely & effective maintenance & servicing of equipment of all types. Eliminate the risks of downtime, sudden breakdown, and unexpected costs, with a high level of predictability, safety, and foolproof record.
Preventive Maintenance - How It Works?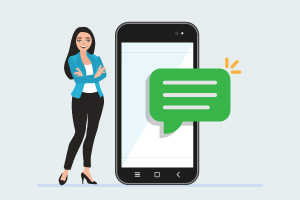 The system triggers a service request for maintenance. The relevant team is notified as per cycle.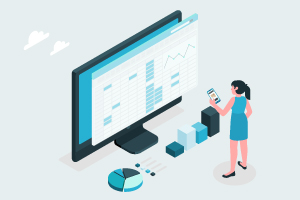 When servicing is complete, the system records the transaction details. In the case of delay, it is auto highlighted.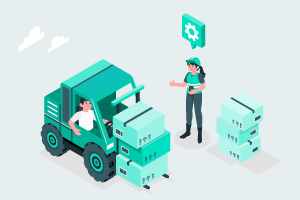 Quickly deal with ad hoc maintenance requirements. Initiate & access instant service requests, records, and status.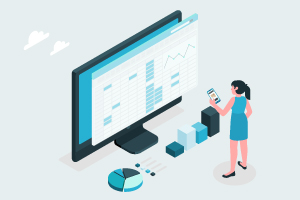 The system records all details related to maintenance and service of each equipment. Track it anytime, anywhere.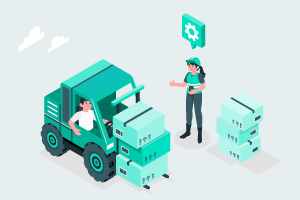 Stay Informed. Eliminate Uncertainties! 
Maintaining equipment of any type should not be a complicated process. Most businesses, however, do not have a proper plan for the maintenance of their equipment, including the critical ones. Teams struggle with manual processes that are ineffective and involve risks of breakdown and unpredictable behavior of equipment.   
A proper preventive maintenance system can eliminate all of the uncertainties such as sudden breakdown, downtime, and costs. It removes operational errors and increases equipment life cycle.
VersionX preventive maintenance system is a simple-to-use but feature-rich software that helps carry out timely maintenance as per the need of every equipment - be it service, repair, inspection, replacing parts, cleaning or lubrication, a minor change, or a complete overhaul. The entire process is automated and every information is recorded. No more lost records and paper documents. The system maintains and does everything for you. 
No More Sudden Costs!
The benefits of having a foolproof preventive maintenance system are obvious. However, many organizations underestimate them as well as the risks of not having one - including sudden costs.
Our clients operate across sectors and industries and are saving up on huge maintenance costs. Some of them have production line equipment that need a PMS for maintenance - they cannot be left under manual processes. Most organizations have building infrastructure-based equipment such as electrical equipment, HVAC, lifts, etc. A few others have unique and critical equipment that need routine check up.
All of these equipment types need regular, periodic inspection and servicing plus ad hoc repair. Our preventive maintenance system benefits an organization with massive time and cost savings by replacing paper records, eliminating manual effort and errors. The system takes care of the maintenance and service need of each equipment as required.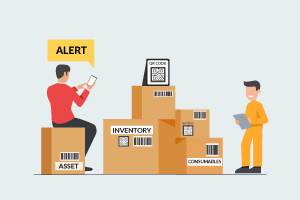 Top Features of VersionX
Preventive Maintenance System

Alerts & notifications are an important feature in any preventive maintenance system. In VersionX PMS, you can easily set & reset any alert cycle as needed.


How do you identify excess costs periodically incurred on maintenance? VersionX preventive maintenance system sets a threshold to alert you & prevent unnecessary costs.


Capture any or every detail. Record & track the equipment type, service & repair details, with pictures & records of the vendor or any specifications as needed.


A central dashboard allows an authorized person or team to get an overview of all maintenance-related issues & make necessary configurations.


VersionX preventive maintenance system keeps digital records. Tracking any detail in our preventive maintenance software is a matter of seconds.

Our preventive maintenance system has in-built analytics that helps make important decisions related to your equipment - all types of maintenance, costs, etc.. 

Our preventive maintenance system is easy to integrate with other systems for seamless operations. It integrates with inventory management system, ticketing, etc. 

The VersionX preventive maintenance software is also a handy application, easy to use. It ensures a smooth coordination between the relevant persons or groups.


All businesses are unique. Don't buy or use the features you don't need. We can easily tailor our preventive maintenance software for your business or organizational requirements.

Why VersionX Preventive Maintenance System?

It's a cloud-based system - a light-weight solution that saves our clients much effort, time, & money. 

Not only is the solution light-weight, even the payment system is. Pay as you go for the solution you need.


All equipment maintenance data is continuously backed up. We assure complete data security and guarantee.

What is a preventive maintenance system?
Traditionally, all equipment maintenance is done manually - be it repair, servicing, change of parts, etc. This creates problems such as low maintenance, over maintenance, errors, and costly downturns and breakdown.
A preventive maintenance system is a software that helps maintain equipment periodically and automatically. All details are recorded and trackable. Equipment health is maintained, while huge costs are saved.    
How many types of maintenance are there?
There are generally three types of maintenance - preventive maintenance, predictive maintenance, and prescriptive maintenance.
Preventive maintenance, also called preventative maintenance, are similar to predictive maintenance. They share many similar features.  
Prescriptive maintenance is a more complex system that is based on latest technologies such as AI, ML, and so on. 
Can VersionX preventive maintenance system be used by groups?
Yes. 
Equipment maintenance is a multi-department activity and multiple people need to be involved and informed whenever any maintenance activity takes place.   
VersionX preventive maintenance system can be used by small as well as large teams and stakeholders.
How can I start using VersionX preventive maintenance system?
You can start using VersionX preventive maintenance system right away on a pilot for two weeks. 
Is preventive maintenance system a costly investment?
No.
The cost of preventive maintenance system is minimal compared to how much it helps businesses save.
What is unique about VersionX preventive maintenance system?
VersionX preventive maintenance system is a smart, customizable software. It is not a standalone solution but can be integrated with other systems like inventory management, vendor management, ticketing, and many more. 
In which locations do you have presence?
We operate pan India and have clients in major states and cities like Tamil Nadu, Delhi, Bangalore, Chennai, Hyderabad, Mumbai, Pune, Noida, Gurugram, Ghaziabad, etc.