EntryPoint Visitor Management System
For Touchless Visitor Entry & Security
A smart visitor management system for touchless entry of visitors using personal mobile. Integrates with access control hardware and provides real-time reports and analytics. Works across multiple entry points & locations.
100% authentication of visitors without OTP charges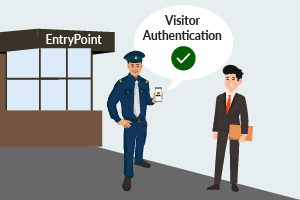 Guests can generate QR-code-based paper or electronic passes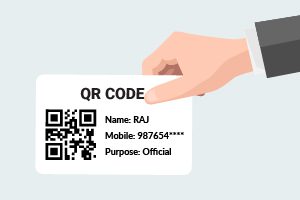 Integrates with access control & parking management system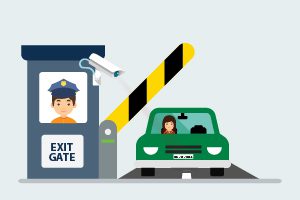 A Touchless Visitor Management System
VersionX's EntryPoint visitor management system is touchless!
Make your office premises and workplaces COVID safe with our mobile-based visitor management system.
It can do much more than visitor authentication and digital registration.
It can generate instant QR code-based gate passes, create appointments, manage attendance, and even integrate with biometrics and access control hardware like boom barriers, turnstiles, etc. You can view visitor data in a central dashboard anytime, anywhere.
What's Unique About Our Visitor Management System
Enables touchless entry of visitors.
Authenticates without OTP, capture photo & visitor details; quick entry for repeat visitors
Passes are auto-generated - paper pass, e-pass, QR code-based, with pre-defined validity
Fully integrated with access control hardware that enhances manpower efficiency
Visitors can themselves create appointments and so can the staff
Segregate visitors into different categories like guests, staff, vendors, laborers, parents of students, etc.
Block unwanted visitors, raise alarms, verify anyone in the premises, issue emergency messages to everyone inside the premises
Offer selective access to sensitive/restricted areas/floors in the building or premises
Customize fields to capture data based on your process flows and get reports directly in your email on a periodic basis
The system works for single and multiple locations. In fact, larger the setup, easier it is for the management and security/admin team to centrally monitor all their locations.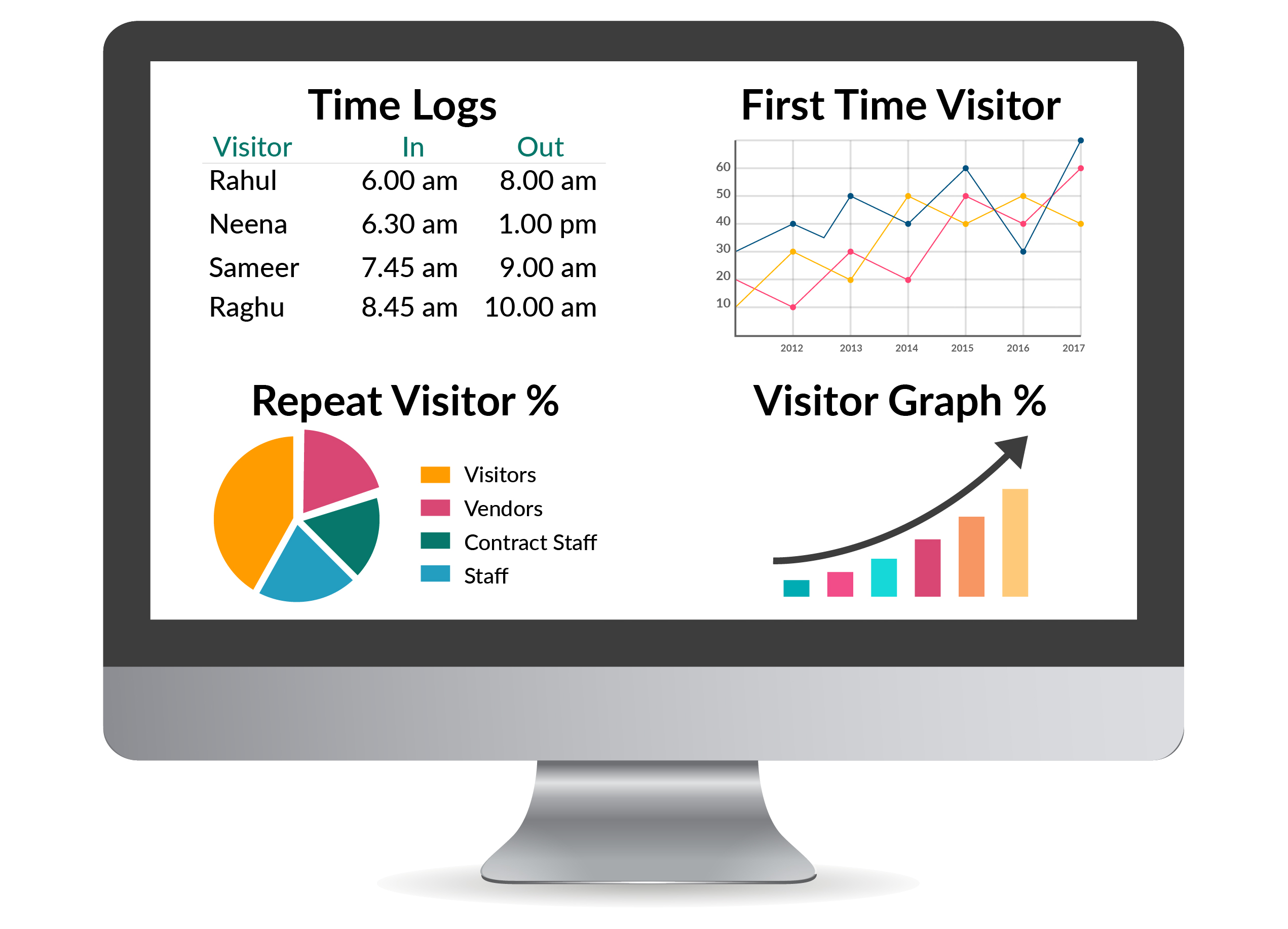 Benefits of Our Visitor Management System

Authenticate a guest in less than 30 seconds. Pre-registered visitor in 10 second.

Our visitor system works even when there is no Internet connectivity, which is common in India and most countries.

Not a one-size-fits-all solution. We customize it for unique visitor management operations.
We can now seamlessly manage the continuous inflow and outflow of our visitors, not to mention, medical representatives. All relevant visitor information is now available to us at a touch.
Indiabulls Finance Centre
Controlling and monitoring about 4000 daily visitors entering and exiting our premises wouldn't have been possible any other way. It's quite a feat. Kudos to team VersionX.
Features of Our Visitor Management Software
We Makes Visitor Entries Touchless And Workplaces Secure!
We have helped organisations in 1000+ locations across India eliminate visitor registers & digitize their operations.

Get notifications & alerts about visitor entry & exit, appointments, staff attendance, access to on-the-ground issues.


Opt for instant self-generating QR code paper visitor pass, ePass, or access card solutions for company or student ID cards.


EntryPoint Visitor Management Software works even when offline. All data automatically syncs on re-connection.


Your admin or security team can broadcast emergency messages and alerts to all your employees or residents when needed.


It seamlessly integrates with biometric scanners and access control hardware such as boom barriers, turnstiles, flip gates, and many more.


View your visitor & staff reports & trends anytime, anywhere at a central dashboard. Use the data for quick and effective decision making. 

Our visitor software is foolproof. We take data privacy seriously and guarantee that all data is safe and secure with us.


For all the automation goals it accomplishes, EntryPoint VMS is highly cost-effective - its benefits far outweigh the costs.


Our visitor management system easily integrates with Google Calendar to help accomplish various tasks with ease & flexibility.

Our visitor management system records the time logs of all staff - permanent, temporary, or contractual - and also provides attendance reports.


Operator assisted or self-kiosk mode - you can set  up EntryPoint as per your business requirements.


Our visitor software is highly customizable. It is used across industries and sectors having varied requirements.

What is a visitor management system?
A visitor management system is a software that automates the management of visitors. It makes the entire process of a visitor's entry and exit smooth and secure for the guests as well hosts. Using an advanced visitor management software, you can authenticate, track, and monitor your visitors in real-time.  
Why is a visitor management system better than a visitors' log book?
A visitor management system digitizes the entire process of guest registration. It takes just a few seconds to register a new guest and allows instant entry to repeat visitors. Unlike in visitor log books, visitor data is securely recorded in a visitor management system for later use. 
How will a visitor management software help my staff & organization?
Because a visitor management software automates all visitor operations, it helps organizations enhance their efficiency and security. The facility & security team can focus on their core work. Organisations improve their brand image by giving their visitors a smooth experience at the entry point. 
What kinds of businesses need a visitor management system?
All kinds of businesses & organizations need a visitor management system to ensure security and enhance efficiency. With a visitor software, you can completely eliminate unwanted visitors, check real-time ground-level visitor activities, and manage visitor access to different areas or buildings of your premises.
Can I use a visitor software in our apartment?
Absolutely. A visitor management system is crucial for apartment security.  
Do I need to invest in hardware to use a visitor software?
No. All you need is a smartphone. Unless you want to integrate it with access control systems like boom barriers and flap barriers.
Is a digital visitor management software a costly investment?
Compared to the cost of hiring guards & receptionists, no.
Can my guests self-sign in with a visitor app?
Absolutely. That's one of the significant benefits of a visitor management system.
In which locations do you have presence?
We operate pan India and have clients in major states and cities like Tamil Nadu, Delhi, Bangalore, Chennai, Hyderabad, Mumbai, Pune, Noida, Gurugram, Ghaziabad, etc.
A visitor management software for visitors across multiple branches & locations.
A smart parking system that manages multi-tenant, multi-level parking
A security guard tracking system that assigns & monitors duties, with real-time updates
An employee location tracker to monitor the live movements of your salesforce, with updates
Track your child's school bus in real-time with actionable alerts.
A seamless token management system with integrated token display.
Picture credit: pexel/Torsten Dettlaff We hope not. With the latest technological innovations, a visitor management...