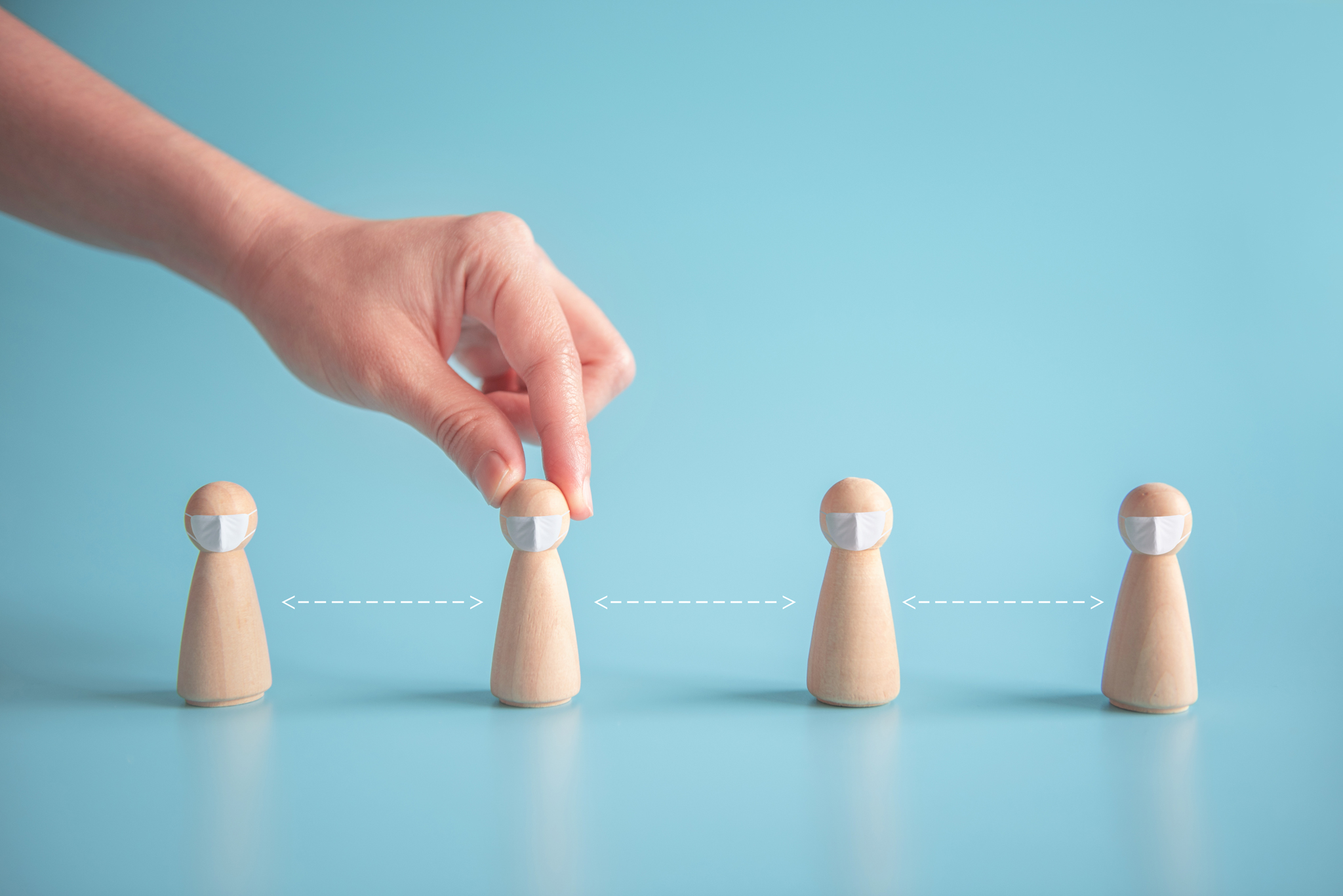 Managing people and crowds is no easy task. The COVID pandemic takes it to a whole new level of complexity.
There are several ways that you can handle your people-management operations to deal with COVID 19. The usual manual processes - are mostly ineffective in the near term. And then there are the innovative technological solutions that have been specially designed - using existing and new-age technologies - to tackle workplace-related COVID challenges. 
As a company, we have always only been interested in simplifying and automating processes, helping businesses to focus on their core work. This includes technological solutions for resolving COVID-related process and operational challenges. 
In this blog, you will learn about the innovative solutions that can help you handle COVID-related issues and challenges at your office premises. Solutions that help you, say, monitor or track visitor and employee behaviour and social or physical distancing in the workplace.
The good news is, these solutions are not investment heavy. Read on to know more.
Solutions That Make Your Organization COVID Ready
A Touchless Visitor Management System: Handle Your Visitors The Contactless Way
All offices have to deal with different groups of visitors on a daily basis. 
Visitor processes are critical not just from an operations or security point of view. They are crucial for maintaining hygiene and implementing COVID safe practices right at the entry point of work premises. 
A touchless visitor management system is an important solution in dealing with all types of visitors in the safest possible manner.
Be it face recognition, QR Code, or mobile - there are many ways a touchless visitor system can work effectively to manage guests as well as staff. 
A visitor management system can be made touchless in several ways depending on the technology being used. It can be QR code and personal mobile based. A visitor management system with facial recognition features is quite efficient in handling visitors and staff attendance as well.
People Counting Devices: Count People And Monitor Their Movement
People counting systems are used in the retail business to record footfalls and gather customer entry exit data. With the development of vision technology and deep learning algorithms, people counting systems are becoming more and more fast and accurate.
There are several types of people counting systems based on the type of technology being used. 
Vision-based people counting is a useful solution in monitoring social or physical distancing.
All you need are CCTV cameras. And most offices have CCTVs already installed. 
The people counting system then monitors the count and movement of people into and out of the space that the camera is allowed to capture.
Using the system, you can prevent potential overcrowding in any pre-identified area.
You can use this system to restrict entries automatically in any particular area beyond a threshold number.
Crowd Density Analytics: A Preventive Measure
Vision technology is also used to conduct crowd density analysis. 
By measuring the distance between two or more people captured in videos - CCTVs, either live streamed or recorded, the system provides an analysis of crowd behaviour. Any authorized personnel can view the crowd analytics in a dashboard. 
This information can then be used to accomplish several physical distancing measures as and when required. For example, if anyone breaks physical distancing rules, the system notifies the authorities or the command center.
Mask Detection And Temperature Screening: Using Facial Recognition Systems And CCTVs
One of our COVID tools are mask detection and temperature scanning. 
The systems can be facial recognition devices as well as CCTVs - these systems are highly useful if you want to automate the screening and monitoring of COVID safe practices. 
Although in a small setup, temperature and mask scan can be done manually, in office premises that have a large number of entries and exits, manual monitoring is not effective. 
Temperature screening and mask detection using facial recognition system and CCTVs is low cost and offers a high level of accuracy as it uses deep learning technology.
COVID Hotspot Zone Tracking And Contact Tracing: Stay Aware, Keep Your Employees Safe
This is a GPS-based COVID solution for organizations to stay aware and take preventive measures whenever necessary. 
Using this solution, authorized personnel can stay aware of the routes their employees take during and for work. They get notified anytime someone passes through a pandemic hotspot zone. This way, they can also trace their employees' recorded past routes in case of any eventuality. 
Employees also can plan their daily travels as per the routes and locations marked on their COVID safe app.
In Summary
Instant visibility of violations, timely delivery of insights, and efficient policy control and implementation are some of the ways the COVID safe innovative solutions help authorities take the right actions and decisions.
All in all, the solutions help organizations create a COVID compliant environment, which in turn contribute towards creating a safe and secure community.