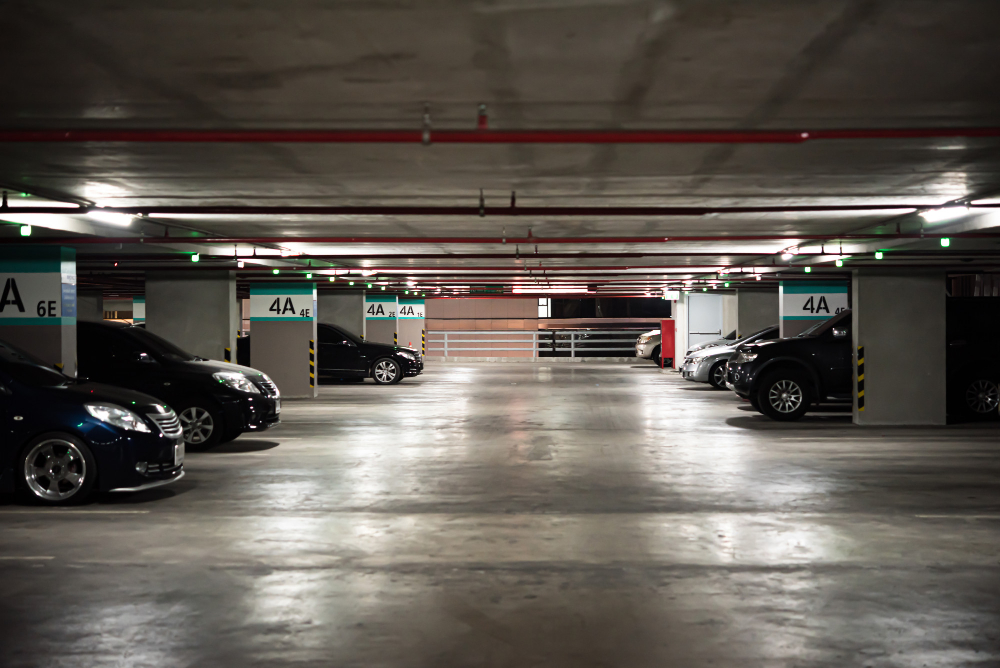 FASTag - Mandatory
Yes FASTag is now mandatory for all vehicles!
But what is FASTag? It is a prepaid RFID-based sticker on a vehicle's windshield - used to charge toll money at toll booths. Vehicles with these stickers or FASTag don't need to stop for payments. The toll amount gets deducted automatically as it passes by the toll booth.
What about vehicles that don't have the sticker? Well, in that case they pay a penalty in the form of double the amount in cash - in the toll booths.
While it is a highly convenient "payment mechanism" adopted by toll plazas, other parking areas are also beginning to use it for collecting parking fees - Hyderabad International Airport introduced FASTag in its car parking in 2020.
If you're a parking manager or owner looking for a parking management system, this blog is for you. What we highlight in this blog is that - all types of parking lots can and should use FASTag as a mode of payment. If vehicles are mandatorily having FASTags - thanks to the Government of India mandate - why should parking systems be left behind?
FASTag - Prepaid RFID Stickers
A FASTag is an RFID-based toll collection system. The RFID-enabled tags are rechargeable stickers affixed on the windshield of the vehicles. As the vehicle passes a toll booth, the prepaid tag is scanned by a reader at the booth, and the toll payment is automatically deducted without the vehicle having to stop. FASTags are operated by the National Highways Authority of India and are operational across 700+ toll booths across the country, with the rest in queue.
Private parking management systems should also use FASTag for collecting parking ticket payments. It's quick, efficient, and transparent.
What Is A Parking Management System?
Managing a parking space of any size is not a simple task. It involves multiple processes, stakeholders, and systems. 
A parking management system simplifies the management of a parking lot using a combination of the latest hardware and software technologies. It eliminates the manual processes and automates the entire parking process end to end.
Owners or managers of parking spaces of any size or type would know how challenging parking processes can be. But an efficient and smart parking management system can save you much time and money, and headache.
Read: A Smart Parking System for Multi-Tenant Parking – Intelligent Solutions for Complex Problems
Parking Management Systems Are Smart
Here are some of the problems that a parking management system solves.
When a vehicle enters the parking space, a smart parking system captures all the required information automatically. The system is also connected to the visitor management software. And integrated with access control hardware such as boom barriers.
The parking system automatically provides a parking ticket - paper tickets or epasses. Entry time, vehicle numbers, and other details are mentioned in the ticket.

The parking system displays the slots available for the vehicles - whether four wheeler or two wheeler. No manual intervention is required. The display is done in the system, on the phone or in LED screens.

Spotting and recording parking violations becomes easy as the system is connected to CCTVs, sensors, and other cameras.

Parking penalties can be quickly generated and levied.

Using a parking management system, you can enable parking payments to be made on the spot or on a monthly basis.
A parking management system offers multiple modes of payments including FASTag.
Benefits of FASTag for Parking Spaces
There are several benefits of using FASTag as a mode of payment in toll booths. The same applies for parking spaces as well. Automatic transactions and transparency due to digital payments are major benefits. Other benefits are decongestion at toll plazas, less fuel usage or wastage and the resultant lowered pollution levels. FASTag mode of payments are just too convenient for everyone involved.
The same benefits apply in private parking spaces as well. Transactions are quick and transparent as the amount gets processed automatically. Vehicles do not have to wait at the entry and exit points for the issuing and processing of parking or penalty tickets.
VersionX Parking Management System Offers FASTag
VersionX offers parking management systems that caters to parking needs of all types. Our parking software and hardware are built inhouse and well integrated with our visitor management system. We also build our own parking hardware such as boom barriers.
VersionX parking management system also offers FASTag as a mode of payment at parking spaces. As we have already discussed, FASTags as the mode of payment have become mandatory in toll booths across the country. Currently, those vehicles not using FASTag have to shell out double the toll amount in cash. All new vehicles mandatorily have FASTags affixed on them. 
If you are looking to implement a parking management system for your parking space, do check out our system and features as a trial.