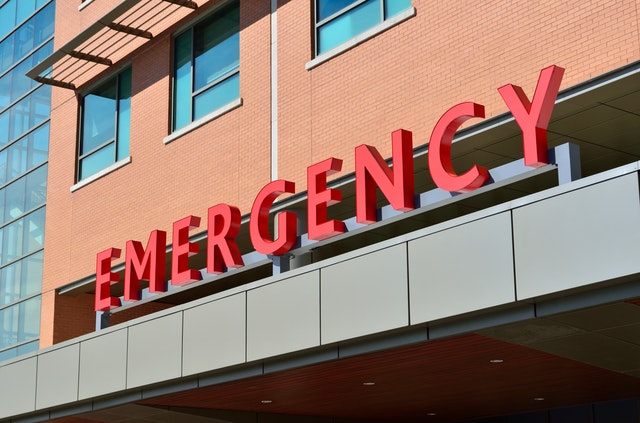 Image credit: Pixabay
Hospitals and healthcare facilities have unique and complex security and operational needs and issues. During the 2020 coronavirus pandemic, these challenges escalated to a whole new level of complexity.
Hospital premises include not just healthcare facilities but a wide range of services and amenities within their campuses that serve patients, visitors, and staff alike. Some large premises even include medical university campuses and hostels.
In terms of infrastructure, medium to large hospitals generally comprise of massive buildings and sprawling campuses that serve hundreds and thousands of patients and patient visitors. They also host millions of rupees worth of assets. Not to mention the various categories of workers and visitors - staff, contractors, laborers, medical representatives, vendors, etc. - who enter and exit the facilities day in and day out.
How Can Hospitals Benefit From A Digital Visitor Management System?
The size and complexity of security and operational challenges that hospitals face are immense. They need a robust and efficient security and operations management system. One such solution is a visitor management software. It will ensure security in the hospital facility as well as efficiency in the management of its visitors.
By leveraging the latest technological innovations, visitor management systems are becoming more advanced as well as customizable. Businesses are digitizing the reception of visitors, quickly replacing traditional ways of registration methods and reception of visitors. For example, replacing paper registers or semi-automated systems that require clunky, high maintenance hardware, with digital VMSs.
However, its adoption across the healthcare industry, mainly in India, has not yet taken off.
Many five-star hospitals in India still issue printed paper badges to its visitors and patients.
This is despite the obvious benefits visitor management systems offer to a healthcare campus.
Using a visitor management system, hospitals can not only authenticate visitors but also track visitor details and movements in the hospital premises. It can verify and identify visitors in case someone's behavior is found to be suspicious.
A VMS captures and monitors hospital's visitor traffic and provides visitor details category wise. This way, hospitals can prevent unlawful activities in the premises. All records are accessible in a single dashboard in real-time.
Contactless processes like epasses and QR code based visitor passes are a strong pandemic deterrent.
In this blog, we list the top 10 important ways how a visitor management system can help hospitals and medical facilities secure their premises and fast track their processes at the reception. One of the important outcomes of it is, of course, patient and guest satisfaction.
1. Recognizes Multiple Visitor Categories & Captures Maximum Data in Seconds
A digital visitor management software, while eliminating the use of paper-based visitor registers or semi-automated systems, recognizes different categories of visitors. It can also capture maximum visitor data, besides visitor photo and standard details, within seconds without being burdensome to the visitor.
It can authenticate, monitor, & track a host of visitor categories - new visitors, patients, patient attendants, patient visitors, staff, medical representatives, laborers, vendors, etc. in real-time.
An advanced visitor management software is customizable and flexible enough to allow the capturing of as much or as less visitor details as required by the hospital management.
---
2. Auto-Generates Multi-Purpose Passes
Hospitals issue different kinds of visitor passes & badges or visitor tags. Making visitors wear a visitor tag or hand it over at the reception on exit is difficult to enforce. Some visitor tags have to be renewed every time the validity date expires.
A visitor management app can issue touchless auto-generated passes with validity periods for different categories of visitors such as new visitors, patient attendants, patient visitors, staff, laborers, etc.
A visitor gate pass management system can automatically issue visitor passes with pre-assigned validity period. They need not be only paper passes. They can be epasses or QR code based passes - contactless processes are a strong pandemic deterrent.
The visitor gate pass management system can be integrated to the access control system. Only authorized persons can enter areas marked to be out of bounds for others. Long-term passes can be given to regular visitors such as patients and patient attendants who visit the hospital on a regular basis.
---
3. Monitors & Tracks Multiple Gates & Locations
Most hospitals have multiple entry and exit points. The bigger ones have several branches in different locations. A digital visitor management software can manage all of them from a single location or dashboard.
It should also be easily scalable to hundreds of locations. You can view visitor details and reports from multiple gates and branches in real-time.  
---
4. Enables Visitor Self-Registration Through Kiosk Sign In
Normally, like in most businesses in India, hospitals have receptionists in the main lobby as well as in the reception areas of respective departments. Self-registration kiosks or kiosk sign in are an efficient way of handling visitors, especially, pre-registered visitors, and can complement manual check ins that receptionists handle. Kiosks can reduce pressure on hospital receptionists who are mostly overburdened with managing visitors. 
There are many benefits of a self-kiosk sign in such as - auto-generation of visitor passes, language selection, etc. Fields for basic visitor details, department to meet, etc. for the registration are normally pre-configurable.    
---
5. Sends Alerts & Notifications During Emergencies
A digital visitor app allows the host to create appointments and receive alerts and notifications when the host arrives. It acts as an automated check-in system.
It can also send alerts to security guards stationed at multiple locations or broadcast mass messages during emergencies.
---
6. Increases Patient Satisfaction
A sophisticated visitor app has advanced self-service functions. Such a system offers a patient or the patient attendant the facility to add his or her own list of visitors on the system. The visitors can then be given automatic access to visit the patient during visiting hours.
The system can also enable the patient or the attendant to identify someone as an unwanted visitor. This empowers the patient and goes a long way in enhancing patient satisfaction.  
---
7. Integrates With Access Control Systems
Hospitals have multiple restricted areas such as ICUS, operating rooms, post-operative wards, Dialysis Units, etc. These areas should not be accessible to all visitors. However, such rules are difficult to apply manually, and the chances of someone intruding into a restricted area cannot be entirely eliminated through manual monitoring.
A digital visitor management software can be easily integrated with physical access control systems such as biometric systems or door & elevator cards for restricted access without manual monitoring.
---
8. Shows Visitor Reports & Trends
Hospitals receive hundreds and thousands of visitors on a daily basis. It is, therefore, important for hospital security and facility managers to monitor visitor trends and reports for further decision making.
A digital visitor management software provides visitor reports and statistics through its inbuilt statistical tools in a usable format.
---
9. Lowers Long-Run Overheads
Day-to-day operations like manual works of guards and receptionists, issuing of badges, semi-automated record keeping, long processes in providing access requests, etc. might not look like a very costly affair as compared to the other costs that hospitals incur.
But in the long run, they do add up. Not to mention the cost and time loss that the management has to incur as a result of delays in processes and operations, human errors, or even malpractices.
A visitor management software can eliminate all of these while bringing in efficiency and cost-effectiveness in the long run.
---
10. Increases Hospital Brand & Reputation
A digital visitor management software provides hospitals a professional way of handling visitors and increase patient and visitor satisfaction.
Ease of use through the enabling of automated check-in system helps visitors as well as staff. The pressure on the staff with regard to handling visitors is reduced to a considerable degree.
This eventually results in building the reputation and brand image of hospitals, which has become a necessity in a hyper-competitive hospital industry.
---
Conclusions
We discussed just a few of the ways that a "digital" visitor management software helps hospitals automate their security and visitor management operations. With technological innovations, visitor management software is becoming ubiquitous in many industries and easier to implement or adopt.
One reason is its simple pricing and pay-as-you-go models. Organisations can easily implement a system without running the risk of getting stuck to one that does not really fulfill their needs.
Considering the benefits a visitor management software offers, hospitals should definitely consider implementing a visitor management system as part of their operations management systems.