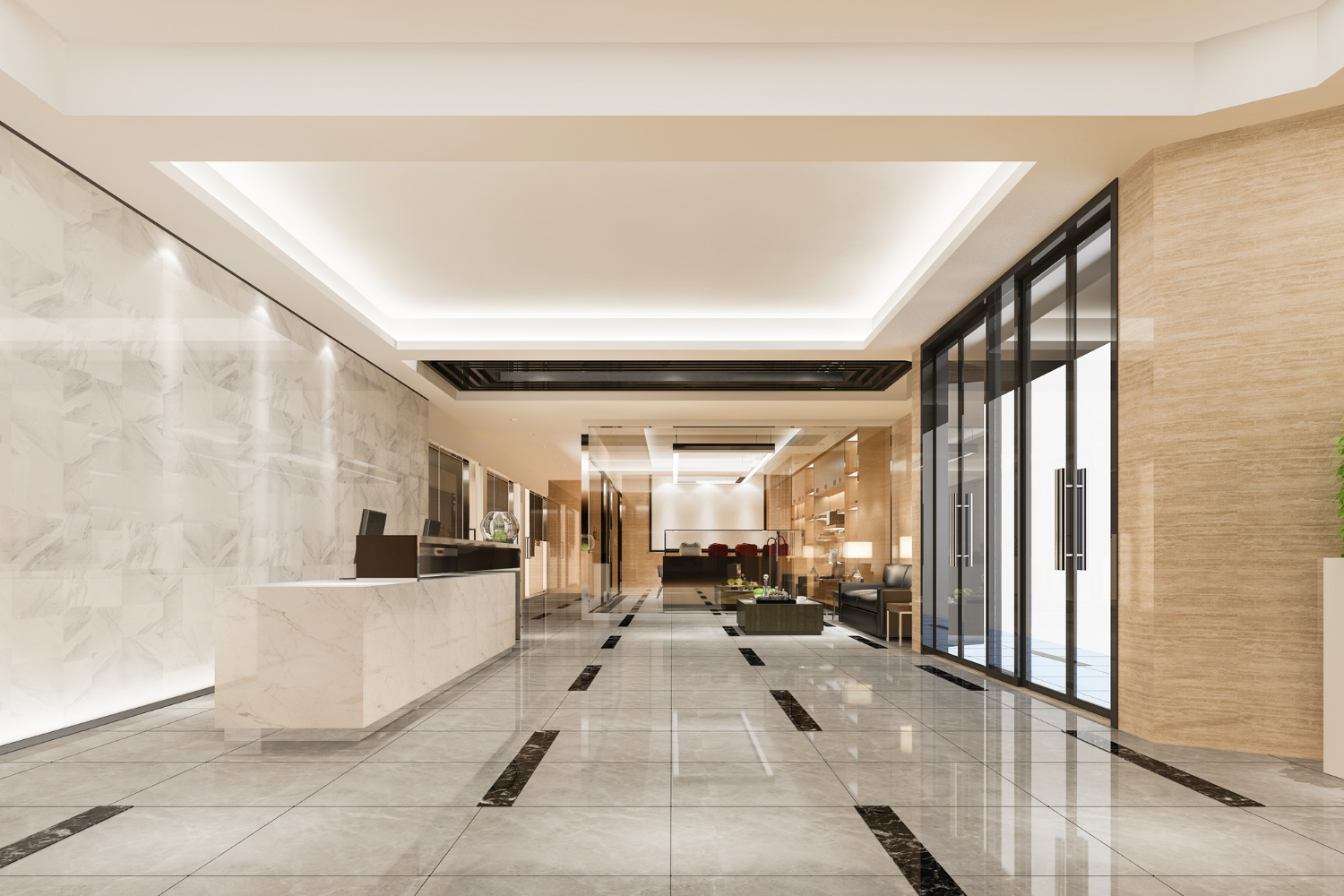 Reference image
Commitment. We realised early on in our process automation (and digitization) journey that "commitment to efficiency" is the foremost requirement - be it a person, business, or an organization seeking to improve work processes.
Those not bothered about process improvements couldn't care less about efficiency. We've learnt enough to leave these types alone. 
To those who want to improve their processes and find efficient ways of doing things, we're a good friend and ally. We guide and handhold them, give them sound advice. And if they're up for it, we solve their process-related problems.
Digitization in Hotel Operations
Let's take the case of a boutique, luxury hotel in Delhi with a growing international presence - we don't want to reveal the name - let's call it the Smart Hotel. It wasn't so smart a year ago. When we first met the CEO, let's call him Officer, we discussed the operational problems Smart Hotel was struggling with.
Officer knew that, using technology, he and his team could solve a few of the problems the hotel faced. Several other issues didn't seem like problems to him - because that's how things were always done. Until we pointed out that his team could save a lot of time and effort just by doing things differently. The rest of the problems seemed too complicated and hence, unsolvable. In reality, they weren't - well, because technology.
Taking Smart Actions
Officer trusted us and took our advice. He instructed his team on the upcoming plans to shift from paper and snail-paced processes to digital, automated processes. The team was informed that they would have no choice but become more accountable in the way they operate.
In short, with our help, Officer brought about efficiency in the way Smart Hotel functioned on a day-to-day basis. The team also achieved time and cost savings within a short period.
Now Smart Hotel wants to be industry first in eliminating paper-based processes.
(On successful implementation of the digitization program in one of their branches, it is now being rolled out in the rest of the locations.)
Before we discuss, here's a little info for a context.    
Digitization in Smart Hotel Operations
Daily processes for:
Location - 1
Staff - 250
Visitors - 100
Material entries - 50
Guest vehicles - 250
Guards - 10
Water Tanker Service - 8
Smart Processes, Efficient Operations
Manual people management processes involve some of the most time-consuming and cumbersome aspects of day-to-day operations. And yet, they are the most important, especially, in people-centric businesses like hospitality where staff cater to guests. Undoubtedly, efficient management of staff is crucial.
Staff attendance, working hours, break period - these are important staff management processes. After Staff Hotel implemented our system, all the staff info, their work hours, break time, etc. was available on a dashboard.
Staff accountability increased, and the admin team saved time and effort in handling people processes.
Visitor Process, High Security
The hotel has an entry and exit gate for its staff called service gate area. It is used by its staff, their visitors, vendors, contract laborers, and so on.
The entry and exit processes at this gate is critical to the safety and security of the hotel. Our visitor entry digitized the entire process for all categories of visitors including contract laborers.
The admin team can now view every necessary visitor detail on the visitor dashboard. For example, who among the staff had the highest number of visitors, and why. Or, who overstayed inside the premises, and so on.
Material Tracking, With Records
Hundreds of materials enter and exit the hotel premises on a daily basis. Mostly they belong to categories such as returnable, non-returnable, in, and out.
After implementing the system, now, not a single material goes untracked at any point in time. The admin team has easy access to the dashboard and can view the status and category of each material anytime.
Valet Parking Issues Solved
Valet parking in most organizations is fraught with unique problems. For example, after the valet has taken over the vehicle, is the vehicle status being tracked? What about overtime parking or misuse of parking space? And how to solve the issue of allegations of vehicle damage during valet parking?
Our valet parking system takes care of these issues and many more. The system records and tracks vehicles from start to finish.
With a valet parking system in place, misuse of parking space in Smart Hotel has drastically come down.
Security Guard Patrol Monitoring
Premises security in hotels is a serious issue.
But like every other process that involves manual work and intervention, security processes are in most cases less about security and more about admin work. 
With a security guard patrol system that automates guard processes including monitoring, the team can now focus more on priority functions and less on managing the guards. The system is deigned to make guards and the security team more efficient, focused, and accountable.    
The concierge desk is an important service offerings of hotels. The concierge caters to guests' requests for a service or item during their hotel stay.
Using pen and paper to perform concierge services is inefficient and time-consuming - in short, outdated.
Smart Hotel wants to be industry first in eliminating pen and paper from its processes. With our systems in place, it is on the right track.
Key Issues, Saving Time & Effort
Key management is one of the most important non-core functions of hotels or any office with multiple rooms and areas. A key management system automates the entire process - of keys being used by multiple people in the team on different dates and time. At the same time, it ensures complete accountability due to the transparency in the process.
Our key management solution came as a relief for the hotel admin team. They had previously struggled with managing keys and identifying ownership at a given time, losing much time and effort. Not any more.
Housekeeping Efficiencies
VersionX checklist system automatically keeps a check on what the housekeeping staff does day in and day out.
The system is necessary for maintaining accountability among the housekeeping staff. Manually, this is nearly impossible to achieve since no one can track the details of housekeeping work processes day in and day out.
After using our checklist system, the hotel admin team was able to drive efficiency among its housekeeping staff, with zero time and effort involved.
Water Tanker, Malpractices Eliminated
Most hotels use the services of water tankers for their daily water needs. These tankers deliver thousands of liters of water everyday to all types of businesses and residential complexes.
Manual processes usually lead to malpractices and errors such as data manipulation and wrong entries. It could happen during the entry and exit processes or in data entries, where hotel personnel and the tanker drivers work in close contact.    
The automated water tanker monitoring process we implemented as part of the process digitization solution helped Smart Hotel ensure complete accuracy of data. This eliminated on-ground malpractices and made the staff more accountable.
Preventive & Timely Maintenance
Most assets go through repair, servicing, or changes during their life-cycle. Maintenance systems help businesses automate maintenance schedules for any asset.
Preventive maintenance processes are non-core but important for all businesses. Efficiency in time and cost is hard to achieve if maintenance is done manually. The need for automation in these processes cannot be stressed enough.
Smart Hotel now maintains timely schedules, updates, and logs for all its assets, ensuring their proper functioning at all times.
All of the above processes we discussed have been digitized for Smart Hotel using one coherent solution. They are not disparate systems.
The system is also customizable. We first implemented the ones that  Smart Hotel needed the most, with a few still in the pipeline.
What Smart Hotel achieved - high efficiency in its processes, time and cost savings, data accuracy, error-free processes, and most importantly, a high level of team accountability.