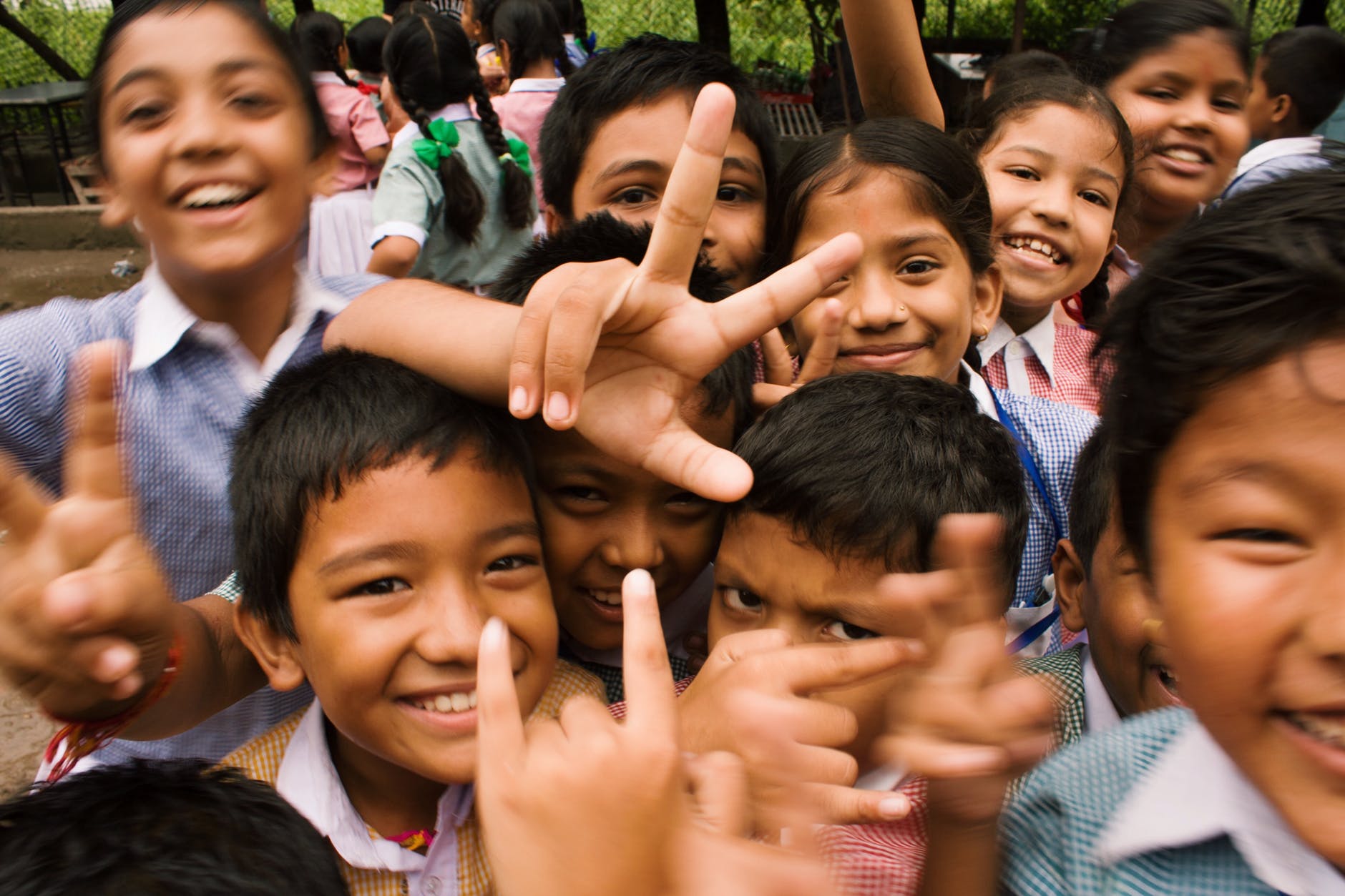 Day-to-day Security Challenges of Schools & Colleges
Team VersionX has been closely working with schools, colleges, and universities of varying sizes for a while now. Here is what we learnt about some of their top common challenges with regard to student and premises security and operations.
It is impossible for educational campuses to:
Authenticate each visitor

Verify a person - be it a visitor, staff, or a laborer

Locate a person inside the campus
These are just a few of the issues. There are many more challenges that school struggle to deal with on a regular basis. And if we could help resolve these issues, most violations and crimes connected with educational institutions would come down to a considerable extent. This was one of our goals when we started working on our range of products digitizing school security and operations.
We believe that most of these issues can be immediately resolved by installing the right visitor management system. In this blog we discuss the top 10 reasons why it is critical for schools to do so -  not just in terms of achieving their security goals but also in automating their day-to-day operations. 
A Visitor Management System For Schools - Not Just Beneficial, It's Critical
Authentication of visitors is key
Schools receive different types of visitors on a daily basis and you cannot treat everyone equally with regard to their authentication, especially when it's manual. It's hard to differentiate if one is an existing parent or an enquirer, or whether one is a vendor or a new visitor. 
Manual collection of personal information like name and phone number in a paper visitor register does nothing as far as authentication is concerned. The data provided could be false and no one would ever come to know. Even if it was genuine, it has no further use. How do you retrieve visitor data from a paper visitor register in case of, for example, an emergency?
All these issues get eliminated once a cloud and mobile digital visitor management software is installed and there is a robust school check-in system in place. An advanced visitor app recognizes each category of visitor and handles them accordingly. Authentication is instant and information about the visitor is captured digitally. 
There is no use of paper badges. But different kinds of passes - such as QR code based, NFC, or RFID - allow all genuine visitors to enter the school premises automatically. 
Authentication happens through their mobile numbers at the school check-in system. Anyone who tries to fake their number to enter the premises can be immediately identified and questioned.            
Give parents easy entry, authenticate non-parents
Parents form a large percentage of school visitors. One of the important issues in school visitor management is to immediately identify a parent as genuine and allow them an easy entry. But this is not possible through manual checks all the time. 
In many schools, parents are given paper badges. But mostly these badges only work like a formality. Badges get misplaced, overlooked, lost and, worse, misused. This means that it isn't very difficult for an outsider to enter the school premises by manipulating the school check-in system.
With a school visitor app, all that a parent has to do is tap the access card on a device. And they can zoom in through the school gates. No more hassles of getting them manually verified every time they visit the school. 
Because the visitor management software is based on cloud and mobile technology, it provides the added benefit of recording the parents' entry and exit details on the central dashboard managed by the school admin. This information flowing through the school check in system is accessible by the management anytime and anywhere.
Verify all staff and contract laborers
A digital visitor management software easily records the data of all categories of staff and contract laborers - be they permanent or temporary. The school admin can allocate them passes that capture their attendance every time they log in and out of the gates. The management can find out information about their in or out movements on the system any time. 
Also, as per rules, schools must maintain a copy of police verification for the school bus staff, with their contact and address details along with referees from their hometown. A visitor management software can easily store such information not just of drivers but of any staff.
And more importantly, everyone is in the know that they are being monitored. This knowledge itself is a huge deterrent to miscreants. 
Our clients have reported a drastic reduction in the number of unwanted visitors inside their premises after installation of our cloud and mobile visitor management system. 
In the case of an emergency, a person's data, entry and exit time, location in the premises, attendance, etc. can be immediately retrieved from the system for further action by the management.
Restrict "stay" time of visitors in the premises
Once a visitor is allowed entry into the school campus, he or she could stay on for any length of time. This is quite problematic from a security point of view. Of course, they cannot be monitored manually. 
By installing a good visitor management, the school can issue an instant visitor pass with restricted stay period. For example, a delivery boy needs just about 10-15 minutes to deliver his packages. Therefore, a visitor pass for him can be set to a maximum of 15 minutes in the VMS. If he crosses this limit, the authorities will be alerted and this info also gets recorded in the software. If someone violates their time permits again and again, the system shows up their details. Authorities can then take the appropriate action based on the reports, such as, add them to blacklist.       
On-the-spot people verification
One of the most nagging problems in educational institutions, be it schools or colleges, is unwanted visitors and loiterers. Easy access into the campuses also lead to people loafing around. And it's hard to verify them. All that the administration can do is to ask them their purpose and whereabouts. But this does not help in preventing them from getting access. Worst case, it gives potential offenders the idea that they can get away with their actions.
A digital visitor management software equips the security guards and the admin with the right tools to verify people. The key is in the visitor pass that they issue to visitors. Each visitor pass that is provided to the visitor contains authentic data about the visitor. Each visitor pass is unique and can be scanned to verify anyone - be it a delivery boy, a staff, or a laborer - and establish anyone's identity on-the-spot.      
Instantly identify someone authorized by a parent
How does a school identify someone who has been authorized by a child's parent for a task? 
The usual processes that schools follow is a tedious and cumbersome affair involving many levels of manual checks and useless phone calls. Even then, it is not foolproof. What if a personal driver who was authorized by a parent to pick up their child from the school is missing and a new driver is sent. What if the parent has forgotten to inform the school of the new driver?
An advanced visitor management software automatically detects an unauthorized person. 
Authorizing a person by a parent for any critical task - such as a child's pick up from the school - in the system is instant. The school visitor app system quickly identifies the person. There is no case of manual checks, lost or misplaced visitor pass, no more hassles renewing the visitor pass. 
In short, a visitor app instantly recognizes who's authorized by the parent and who's not. And the system is one hundred percent foolproof.
One of the major benefits of the system to the school is that it completely shifts the onus on to the parent. The school installs the visitor management software, but the parent is responsible for feeding the details of the person he or she is authorizing for tasks such as their child's pick up.  
Locate a child or a staff inside the school campus
Most school and college campuses are large areas with multiple complexes and buildings. How does one locate a child or anyone for that matter inside the campus? This may not be a regular requirement but, during an emergency, it becomes extremely critical to locate, say, a missing person.  
Schools are supposed to be safe spaces for children. Unfortunately reports of crimes being committed inside school premises is not uncommon. Most offenders, as evident from the reports, live or work inside the school campuses, such as a staff or a hostel resident.
An integrated visitor management for schools helps to locate a person inside the campus by making use of location technologies. Authorities can look up for the exact location and time of a person or a student inside the campus on a particular date on their central dashboard anytime they need to.
Check reports on trends and violations
An automated visitor management software for school is extremely critical because it has inbuilt statistical tools to analyse visitor data. It allows authorities to find out aberrant behavior of people - be it staff, students, or outside visitors - as reports.
The school management can access these reports in real-time on their central dashboard: 
How long was a visitor present in the campus? Was anyone found loitering in a particular location in the campus longer than was necessary? Is someone, a staff member or a student, suddenly receiving too many guests? And for an unusually extended period?
These are pointers to aberrant behavior of potential offenders and are critical information that schools must use to keep people in check, at best, and prevent a crime at worst.
A system to quickly receive and process complaints
Complaints are a quick way to increase accountability. Especially, in the case of staff who directly handle children. 
An automated visitor management system is a highly integrated software. It manages not only visitors but all categories of people such as staff, vendors, laborers, etc.
It can be used by the school to gather complaints and reviews about the staff. The idea is of course to be able to process complaints quickly and effectively. But in the longer term, it also serves as an effective means of increasing accountability. For example, mostly the school bus staff do not bother to hand over a child to another person while dropping the child. And the bus moves off as soon as the child deboards the bus. Now, if parents had a quick and handy way of making complaints about such issues, staff members would be more careful. In this way, many a school bus mishaps can be avoided.
Raise alarms, send mass emergency alerts
This is quite a useful feature in a visitor management software. In the case of an emergency, how does a large campus like a school or a college broadcast mass messages?
An advanced visitor management system can handle multiple entry and exit points and locations. For example, authorities can inform all the security guards stationed at all the gates in the campus at the same time about an intruder. Or they can immediately raise alerts to stop someone from exiting the premises. These actions are otherwise impossible to execute.
An Integrated Visitor Management System
 No matter what system a school chooses to install, integration is a real issue. A software is supposed to make things easier in terms of operational efficiency and swiftness. We have observed that most schools have too many disparate systems. Instead of making things smooth, over time unrelated systems become cumbersome and many a times difficult to manage. 
A digital visitor management solution should be an integrated system that records and stores all the information about each and every person that enters and exits the school premises. It should not be limited to capturing visitor data but achieve major security goals. For example, not all systems can authenticate or verify a person on the spot - a critical security requirement. Not all VMSs can be easily integrated to security hardware such as biometrics. 
A visitor management software should be one that can be easily integrated to other systems. 
It should also complement a school's security system and accomplish the tasks we discussed in this blog.     
Security Solutions for Schools by VersionX
Team VersionX has worked closely with some of the major schools and colleges in India in streamlining their security and operations. We have an in depth understanding of the daily problems and challenges educational institutions face. In fact, most of our products have been developed keeping in mind the actual, real-world problems that have always plagued educational institutions. 
We have used the latest technologies to build our simple-to-use but highly intelligent solutions that any institute can implement right away. 
If you would like to see how our visitor management works, write to us or call us and we'll arrange for a demo.