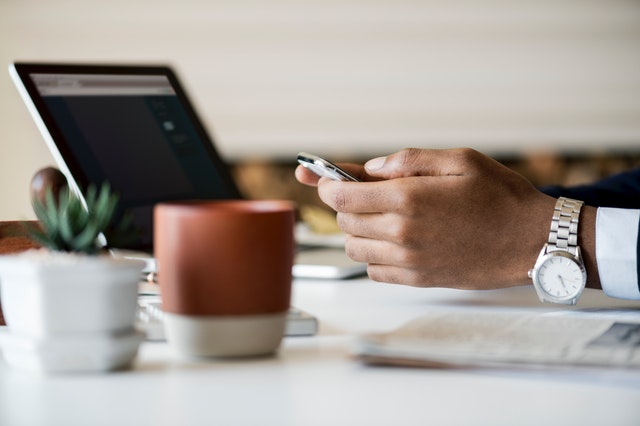 With advancements in digital technology, queue management solutions are going mobile and smart. Gone are the days when a queue management system was only about generating physical tokens for customers to get into a queue.
In hyper competitive industries like banking and hospitals, where customer service is critical, an efficient queue management system that reduces waiting time, sends customers alerts and notifications about important information, etc. is crucial.
Digital token or queue management solutions can perform several tasks. This helps businesses service their customers better. For example, you can give your customers the option to generate a virtual token way before they arrive at the venue. This is the first step to assuring the customer about reduced waiting time. Thereby, leading to higher customer satisfaction. There are many more features of a mobile queue management app that go a long way in enhancing brand image and customer satisfaction. Not to mention, the efficiency with which your staff can handle customers.
As a business trying to manage customer flow on a daily and continuous basis, you must explore the new and unique features of a mobile queue management app. These are not only simple to use but also highly intelligent apps that can cater to multi-department needs with minimal hardware investment. Handheld devices like phones and LED display screens / TVs are all that you need.
Here are the top 5 feature related questions you need to ask if you're looking for a smart, simple queue management solution:     
Does it allow your customers to self service?
78% of customers agree that they like to be in control of when they want to be serviced. The self-service option is a great way to reduce customer anxiety and uncertainty. 
With a digital queue management app, your customers can service themselves. They can generate their tokens online much before they arrive at the venue. You can opt to offer them more choices like desired branch, date and time, receive queue status updates, location of and direction to the nearest branch, etc. 
At the venue, customers should be able to generate a paper or an e token with a single click at the self-service kiosks.
A digital queue management system has an in-built mechanism of efficiently managing walk-in customer footfalls and mobile ticket traffic.
Does your queue management system also provide customer visit detail?
This is a unique feature - an integration between a visitor management system and a queue management system of an advanced queue management solution. Most businesses want to capture their visitor details as well. Statistics such as how many visitors turned up on a particular day, how often does he or she visit the branch, and such other reports can be generated with an advanced queue management system.
Instead of having two separate systems for visitor and token management, a business should ideally opt for a single integrated system that gives all the information as well as streamlines the customer service processes.  
Is Your Staff In Control of the Situation?
The queue management app allows your service staff to be in control. They can control the queue just by pressing the intuitive buttons on the queue management app. For example, using the app, they can perform functions such as call a customer, change display text, easily transfer customers, open or close counters, and many other tasks. The staff can even give instructions to the customers at a touch on the app, thereby further smoothing the entire process.
By opting for a digital token management system, you will make customer service at the reception an extremely smooth and simple affair - for both your staff as well as your customers.
Is the system customizable to your unique needs?
Not all queues are the same. Nor are businesses or customer behavior. A digital queue management solution is a highly customizable solution. 
If you are looking for simple crowd management, a queue app should be able to do just that without you having to pay for all of its features. If you are looking for a system to solve a specific problem, a digital token management system can be tailored. For example, not all businesses might want to make use of the alert features, such as government organizations. However, for businesses like hospitals where customer service is critical, it would help a great deal if customers receive alerts on the queue status, or expected time remaining for their turn, etc. 
Customization of an advanced queue management system is possible because it is based on cloud technology. 
Does the queue management app also offer customer service intelligence reports?
A digital queue management system provides deeper insights into your customer business. You can access real-time reports on your customer behaviour based on the data it captures and stores. You will get to learn about your customers, visitors, staff performance, and even the state of customer satisfaction levels.  
Conclusions
A queue management system is no longer about crowd control. It has become a critical tool for customer service and can go a long way in improving customer experience and brand image. 
With innovations in digital technology, queue management is now possible without huge investments in software or hardware. No matter how small or big your business is, cloud and mobile technology has leveled the playing field to a great extent.