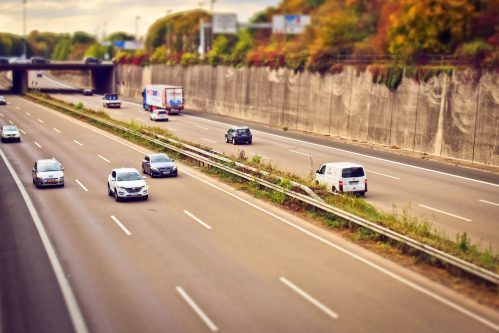 A GPS vehicle tracker today is no longer just a tool to track vehicle location. It is an entire system - a combination of hardware and software - that helps manage fleet of vehicles and drivers. 
A GPS vehicle or fleet tracking system provides important information regarding their fleets of vehicles to the owners or any authorized person. Data can be about vehicle location, route, fuel, usage, driver behaviour, etc. The data gathered using a GPS vehicle tracker can be used by the companies to optimize their resources and prevent theft and malpractices.
From monitoring live vehicle information to reducing cost and eliminating paperwork, a GPS vehicle tracking system has many benefits. In fact, even the basic features help increase overall operational efficiency and, thereby, growth and productivity of a business. Some of the systems are so advanced that you can even monitor information on vehicle health and driver behaviour based on various parameters.
It is important that companies choose an appropriate tracking technology for their business. One that captures and stores information well. Look for devices that are fully automated, integrates well with hardware, durable, web-based, and super easy to use. 
In this blog, we discuss some of the top features that you should look for before zeroing in on a GPS vehicle tracker solution.
Tracking capability is the most basic and important feature of a GPS vehicle tracker. GPS trackers are normally integrated with maps such as Google Map. Make sure that the system provides real-time and accurate information. You shouldn't have to worry about getting delayed updates. A system with robust technology is capable of providing real-time notifications.    
Geofencing is another important feature in a GPS vehicle tracking system. It can be used to track and monitor a vehicle anytime it enters or leaves a particular area marked virtually. A geofence is a virtual area with boundaries marked on the system. Authorized personnel get alerts whenever the vehicle approaches, enters, and exits the geofence. The geofence can be set in the system and it records and stores all vehicle entry and exit related data. 
Alerts are an important feature of any GPS vehicle tracking system. An advanced GPS vehicle tracker can send custom alerts on a wide range of issues that you can choose from such as vehicle stop and start, speed, route deviation, idling, etc. You get reminders on maintenance, insurance, etc. You should also be able to choose how you want to receive the alerts, notifications, and reminders - via text or email. 
Reports and analytics is crucial for businesses. It gives you ready data for important business decisions. A decent GPS vehicle tracking system should be able to automatically record and store data not only on vehicle location and routes but also several other aspects of managing vehicles. It should help you collect information on fuel, speed, usage, service and maintenance, history, idling, etc.
Different businesses have different requirements and goals. An important feature of a GPS vehicle tracker is customization. The latest GPS vehicle trackers are based on cloud technology and are more flexible. You can customize features like alerts and notifications, reports, etc. Ensure that the system can be customized as per the unique needs of your business.    
Conclusions
With the advancement of GPS technology, millions of vehicles and equipments are now tracked with GPS trackers. Although awareness of the benefits of a GPS tracker has not become mainstream except in a few industries, more and more companies are beginning to leverage trackers in their businesses to track vehicles, assets, and even people. Along with growth, the GPS tracking industry is becoming more and more price competitive. It shouldn't be too hard to find a reliable, accurate, feature-rich, and customizable GPS vehicle tracking system that is also economical.