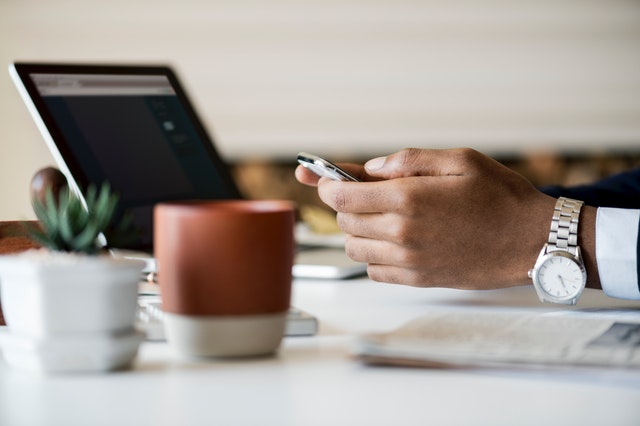 In India, 90% of businesses - of all sizes - still maintain several types of paper registers for their day-to-today functioning. Yes, even in today's day and age.
Some of them we know, maintain hundreds of paper registers for their operations - ranging from visitors, material, assets, various log books, and so on.
And then, some of them transfer the data collected from these registers manually to Excel sheets! In an age of smartphones and automation, one can do better, we think.
It's a mystery to us. Why are these business registers not yet in a digital format?
Registers cannot be discarded entirely and for good reasons. But for any business, what purpose does a paper register really serve? More so, when the data collected cannot even be used meaningfully.
The actual benefits of registers can be gained by going digital - ease of data collection, accessibility, analysis of the data for decision making, and so on. 
In any business, the management, more specifically, the operations team can accomplish so much more just by using digital registers. 
We have helped a few of our business clients eliminate paper registers completely through our customizable digital registers.
Let's discuss how switching to digital registers have benefitted some of our business clients. 
Benefits of Switching from Paper to Digital Registers
While data collection is a mundane process, when digitized, it becomes quick.
Thanks to the widespread use of smartphones and laptops, anyone can easily collect data today. 
Security guards and receptionists can efficiently collect a good amount of data using simple applications. 
A team can even collect data from multiple locations. All of this can be done easily by switching to digital registers. 
For any business, the usefulness of access to data from any part of the world is immense. 
Using digital registers, access to data can be provided to any number of people anywhere in the world. 
Remote access to critical data at the right time is important for quick and effective decision making.
Errors are common in paper registers. Digital registers eliminate this problem completely. 
Digital registers also provide prefilled options, which reduces manual entries.
And not to mention editing options! The person maintaining the register can check and edit the data for errors before the final submission. 
Common human errors that can be avoided using digital registers are - wrong entry, mismatched data, incomplete data, etc.
Analyse the Data with Ease
All data can be put to great use if one knows how to use it!
What is the use of collecting data in paper registers? What purpose does it really serve?
A digitized register gives multiple options in analysing the data recorded as it can be converted into graphs and tables.
The time needed to analyse also is greatly reduced!
Further, the right data at the right time helps in timely and effective decision making.
Every minute saved is a buck earned for a business!
While registers cannot be discarded entirely, the amount of time spent recording data physically can be easily reduced by going digital. 
Using simple technology like QR code scanning can be one way to do it. 
Digital registers help save time by enabling quick and easy data entry, error fixing, timely and remote access to data. 
Protect the Environment, Cut Costs
Registers when handled through books not only consume a vast amount of paper, but over time, become overheads for the business. 
It is no surprise that digitizing registers is cost-effective and environment friendly at the same time. Not to mention, that it adds to the waste management crisis that the world is facing. 
By digitizing your registers, you can contribute to the environment in multiple ways - save paper, reduce carbon footprint, save on transporting hardcopies from one place to another, and so on.
Conclusion
In today's world of technology first, switching to digital registers is just the beginning of business process automation. 
And well, switching is the easiest part. As some of our clients would tell you.
Let us know, if this excites you, and you want to open up to a sea of possibilities through digitization.