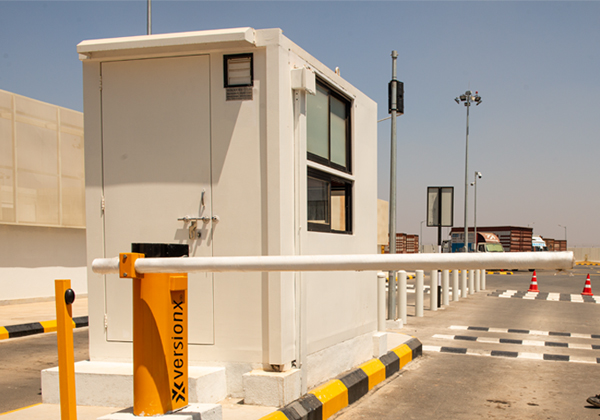 The cargo vehicle parking management system in Bangalore International Airport (BIAL) built end-to-end by VersionX is one of its kind in India in the area of international cargo parking and movement.
The parking system has simplified complex parking management scenarios, while achieving the major goal of optimized loading and unloading of cargoes in the terminal bays. 
VersionX parking management system has automated the parking process of the vehicles that load and offload cargoes handled by the airport.
To automate the processes — from cargo vehicle entry to exit and all the activities in between — VersionX has built one cohesive parking management system that handles each activity seamlessly without manual intervention and with zero chances of error and manipulation. 
Parking Management In Bangalore International Airport
International airports handle hundreds of thousands of vehicles carrying domestic and international cargo each day on a continuous basis.
On an average, the cargo vehicle parking area in Bangalore International Airport alone handles 1500 "cargo" vehicles daily.
Read: BLR Airport Cargo Sets a New Record
From a vehicle's entry into the parking lot, until its exit, multiple processes are involved in the cargo parking management system. 
These processes require a high level of coordination between a) the vehicles and b) different types of operators — such as entry-exit operators, airport terminals for cargo, and parking space operators.
Processes Automated
On Entry
The airport cargo vehicle parking processes that we automated include, but are not limited to: 
Instant QR passes.

Issuing instant QR code based parking cards/passes to the drivers

Auto record. Auto r

ecording all vehicle entry and exit barriers and their details

Easy payments.

Various payments — types, modes, and record

Notifications.

Various notifications to the vehicle drivers and operators

Dashboard.

A centralized dashboard for admins
The parking system also enables the cargo vehicle drivers to use dormitory and washroom facilities through integrated POS terminals. 
Payments are collected via state-of-the-art cloud-integrated swipe machines that process card and UPI QR code — which is touchless.
On Exit 
The exit process is also fully automated. 
When a vehicle is requested by the terminal manager, the driver receives a notification via a localized IVR and an SMS. 
The information is also automatically announced in a PA system and flashed on large LED screens.
The Booms - VersionX Built The Hardware
Integrated hardware is crucial for any system to be fully capable and achieve its goals completely.
An important element of the VersionX parking system is hardware such as boom barriers. The boom barriers have been built in house to enable the system to work efficiently and seamlessly. 
VersionX booms are intelligent hardware operating under the command of our software. Our automatic booms can be easily integrated to any other new or existing system.    
Watch: VersionX boom barrier at work in BIAL
Automating Business Processes 
VersionX's core competency is achieving 100% process automation using innovative software and hardware technologies. And this is what we have been able to achieve in the cargo vehicle parking management in BIAL.
Our parking management system digitized the entire process from beginning to end. By doing this, we brought in a level of parking efficiency hitherto unheard of, especially, under complex scenarios such as the one in BIAL.