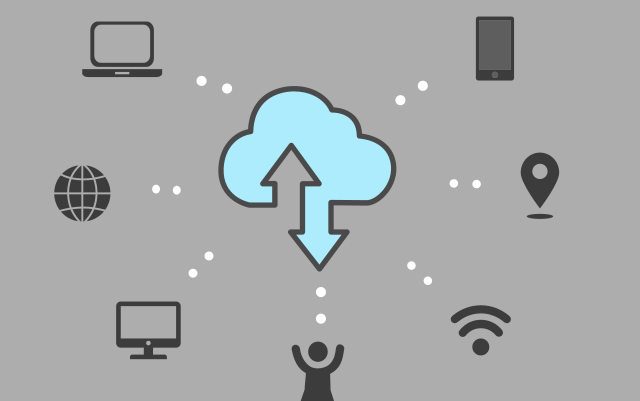 Everyone is talking about "the cloud."
We're shouting it out loud.
But what is "the cloud?"
According to PC Magazine, "In the simplest terms, cloud computing means storing and accessing data and programs over the Internet instead of your computer's hard drive. The cloud is just a metaphor for the Internet. What cloud computing is not about is your hard drive."
Cloud:
Simple, Instant, Flexible
In the sphere of visitor management system, we have been exploring newer ways of leveraging cloud technology through mobile devices. Using cloud, we are able to enable our users access our applications anytime from wherever they are.
Users of our visitor management system do not have to worry about issues such as hardware, storage, onsite support, or power — they can enjoy the end result of using a cloud-based technology.
Benefits of Cloud Technology in Premises Management
Cloud computing has shifted the rules of the game in the field of software development. Now smaller organizations have access to processing power, storage, and business processes earlier available only to large enterprises.
For the longest time, businesses running on traditional applications have been complicated, expensive, and daunting. With the amount and variety of hardware and software required to run them, you needed a team of experts to install, configure, test, run, secure, and update them. Small and midsize organisations did not stand a chance.
Well, no longer.
Businesses today are running all kinds of apps in the cloud such as accounting, HR, customer relationship management (CRM), etc. Our intelligent premises management applications are also based on cloud. Therefore, all the benefits of being on cloud technology spill over to our users.
Here are a few benefits instantly available to our customers:
Simple to use
You no longer have to manage your software. And there is no use of hardware in our digital visitor management system — no large upfront investments in hardware is required. And therefore no wastage of time on managing the same.
Simple pricing
As a user of our visitor management system, you pay only for what you need. Cloud enables us to offer pay-as-you-go pricing.
Scalable and light
Cloud makes scaling up or down easy, in a few minutes notice. No more sitting on expensive idle resources or dealing with less capacity. This enables us to make our premises management system super light for you.
Easy to integrate
Cloud makes even integration with others devices easy and seamless. For example, large premises have the need for security hardware like boom barriers and turnstiles. Our premises management system can be easily integrated with all such access control systems.
Automatic updates
With cloud, you enjoy automatic upgrades. Users of our premises management solution do not have to worry about it.
Quick start
Our visitor management system can be up and running in one day —  only because it is cloud-based. All you have to do is open a browser, log in, and start using.
Competitive pricing
Notwithstanding the in-depth intelligence of our premises management solution, it is quite competitive in terms of pricing. Cloud makes it affordable.
Customizable
Our premises management applications are adaptable and customizable. Thanks to cloud, we retain control over the core code.
Supports multiple tenant and geography
Cloud software allows us to provide personalized applications to a large number of customers or tenants. We can easily deploy our application in multiple regions around the world with just a few clicks.
Remote support
Our customers have easy access to support. All they do is call us. And we resolve all their issues on phone or online without having to visit the problem site physically. This extends an assurance of high reliability to the users.
Conclusions
Most of our premises management products are based on cloud and mobile technology. Our integrated products automate the management of entire premises. They are easy to install, user-friendly, and highly customizable - benefits of cloud technology. Our products include visitor management system, smart parking system, school safety & security solutions, e-token management system, guard tour patrol system, people tracker, and many  more.