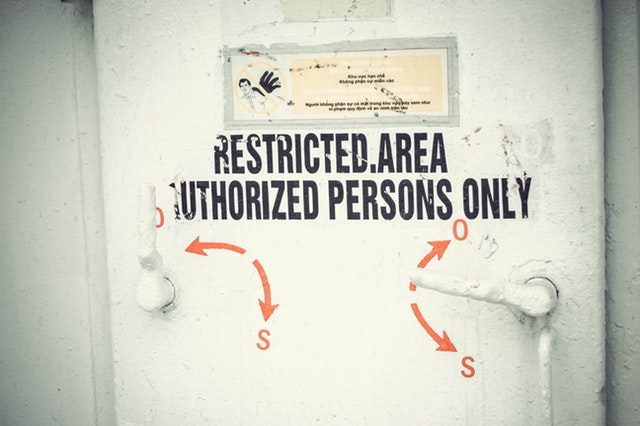 Image credit: pexel/Nguyen Nguyen
Visitor Management Systems - No Longer the Same
A growing demand for tighter security and digitization of the processes in premises operations is pushing the demand for robust visitor management systems in both industry and residential premises. A visitor management system helps record, monitor, track, control, and measure the entry and exit of visitors in a public building or site. It can range from the most basic PC-based system to the latest cloud-based and Internet-of-things-based solutions.
While an electronic visitor management system is an improvement upon a pen and paper process, a visitor management software based on the latest cloud and mobile technologies eliminates all the challenges posed by a PC-based or any other electronic systems. The traditional visitor management software is not only out of date, costly, and inconvenient but also involve human errors.
The new age visitor management software are cloud-based, digital, and hardware integrated. They eliminate all human-related errors, helping organisations and residents gain better control over visitor movement and access in and around their premises. In fact, Internet-of-Things and AI are the latest buzzwords in the VMS industry.
In this blog, we discuss the importance of integration of a visitor management system with an access control system to meet critical security and management goals.
What Is Access Control?
Access control is physical and selective restriction to a space. Access control systems help accomplish physical access control goals through electronic means. Access control points include gates, doors, parking entry points, escalators, turnstiles, flip gates, boom barriers, etc. Access control credentials include a number or a PIN, cards and badges, biometric features, and now even devices such as a smartphone.
Access Control Systems
Imagine a digital visitor management software allowing a vehicle instant access through a boom barrier without human intervention. This is possible only through an integration of the visitor management software with the access control hardware. Visitor and parking management systems are increasingly being integrated with access control hardware to not only secure and protect industrial premises and workplaces but also automate its management.
Why Integrate A VMS With Access Control Hardware?
The newest range of visitor management software can be easily integrated with access control systems as it offers tighter security and higher-level operational control, especially, with regard to restricted entry. For example, visitors who are given access to a building can enter only specific floors.  
With access control hardware integrated with visitor management software, now visitors, guests, and staff no longer have to waste time in getting access credentials. Visitors of all categories can be granted instant access, free or restricted, through the visitor management system. And more importantly, with just their smartphones as the only device.  
3 Must-Have Hardware-Integrated Visitor Management Software Features
Most cloud and mobile-based VMSs enable high-level performance and foolproof safety and security. A visitor management system based on the latest technologies is not confined to visitor information recording. It comes with various features including visitor photo ID, fingerprint scanning, facial recognition, auto-identification of repeat visitors, and pre-registration of expected guests. Some of them even generate access cards with visitor-type based restricted entries, deliver notifications to employees and top management, enable self-registrations.   
Access Cards
Visitors and staff get easy but selective access to the premises and the areas within it. For example, staff is given NFC cards that record all their details including time log and attendance. Only authorized personnel may be given entry to highly sensitive zones within the premises.   
Biometrics
Facial recognition and fingerprint reading are becoming more common across sectors. Its integration with cloud and mobile is the latest on offer in digitization of the security and management of premises and people.
Boom Barriers
A smart visitor management system easily integrates with boom barriers for managing vehicles and parking bays. Vehicles are allowed instant entry and their details are immediately captured by the solution.
VersionX Offers Access Control Integrated Visitor Management System
VersionX offers an advanced and a digital visitor management software that is well integrated with access control hardware like access cards such as NFC, biometric systems, boom barriers, turnstiles, flap gates, and many more. It offers end-to-end people, premises, and operations management. For example, its scope include management of visitors, employees, laborers, parking, materials, vehicles, and so on. Its products and solutions are digitizing and enhancing the security of premises in industries spanning manufacturing, IT parks, SEZs, hospitals, hospitality, residencies, & educational institutions.