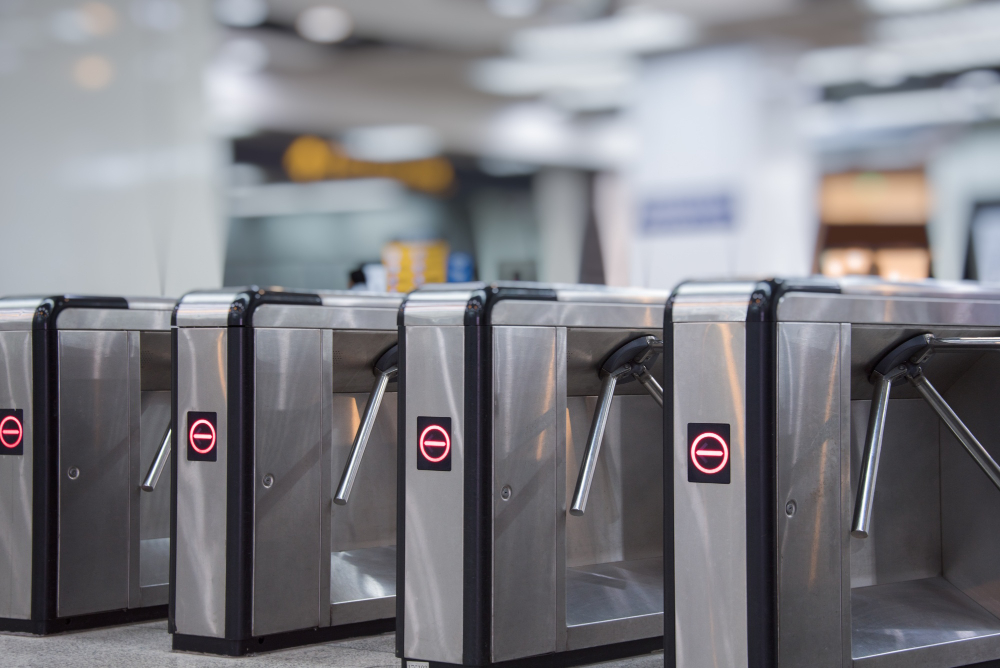 Access Control Systems - Are They Smart Enough?
Although access control systems have been around for three decades now, the systems have not really evolved with time. Most of industry still operates with on-premises client server-based systems.
In a traditional access control system, the physical presence of a person is required to add access cards for employees, for example. This involves manual and redundant work around staff, vendors, visitors, etc.
When COVID hit, companies discontinued their staff on the fingerprint biometric. At the same time, integration with facial recognition devices wasn't the easiest option available, being a nightmare at worst for businesses.
Companies allowed their staff to enter without the fingerprint biometric scan. Overheads as well as the cost of shifting to facial recognition posed a significant risk.
A few, however, did install systems on facial recognition but failed to think big.
They ended up replacing an already inefficient system with a more modern-looking inefficient system. 
In 2021, businesses should be looking for solutions that automate processes related to work from home (WFH), travelling to and accessing multiple office locations, using shared work spaces, touchless entries, reservations of work spots, and automated parking.
An access control system, for the vast majority in the industry, means - legacy systems, having a server in one or more locations, 24x7 electricity usage and power backup, zero mobility options, IT team involvement, complex networking infrastructure setups, and so on. All of these - mainly due to lack of knowledge and understanding about the latest and appropriate technologies. 
These challenges are, however, avoidable. Thanks to the smart, new-age access control system.  
Why Go For The Smart Ones? 
At VersionX, we have dealt in depth with the technological and business challenges posed by traditional access systems.
A key characteristic of a smart technological solution is its integration with hardware.
Integration of access control systems with various hardware and third-party systems is complex custom work. It gets even more complicated for companies with offices in multiple locations and countries.
VersionX has built unique technological solutions for businesses in the new normal. These solutions are easier to use, cheaper, and more efficient, agile, and secure compared to the conventional/existing access control systems.
We have also been able to deliver on the challenges mainly because we build hardware and software infrastructure in-house. This places us in the unique position of having the expertise to meet any on-the-ground demands. 
Our hardware is also future proof.
We provide a programmable controller. It essentially means that our clients do not need to replace the hardware even if there is any change in the process or technology. 
We are bullish on the use of facial recognition and mobile technology in access control system as primary identification devices. In layman's terms, our access control system technology uses a person's face and mobile to unlock a door, based on the level of authorization.
No system should work in isolation. Rather, one system should help the other, thereby, providing automation across processes.
100% automation is possible with VersionX access control system. They are integrated with processes like Visitor Management Systems, Parking, Material Management, Vendor Management, Attendance, Guard Patrol System, Asset Auditing, Emergency Evacuation, Preventive Maintenance, Labour Management, and so on.
How A Smart Access Control System Differs From A Traditional One?  
Let us now compare a smart, technologically advanced access control system with a conventional or traditional access control system.
The following points show how they compare and align in today's work environment.
When an ACS has high mobility, the staff of a company can travel and enter any of the company's offices. The ACS works irrespective of the main office location. Systems like access control, Hotdesk, parking, shared working, etc. are part of mobility.
Conventional systems have either zero or very low mobility features.
Smart, global systems on the other hand are built around the concept of mobility. People can travel between any location without worrying about access.
A centralized control gives companies complete control over their staff irrespective of the city or the country they are located in.
Conventional systems require a large and expensive setup involving multiple servers, static IPs, VPN, and other measures.
Smart access systems are built around global / centralized controls, making management of all locations easy, with low IT overheads.
Low or difficult & expensive
Attendance from Multiple Sources
Businesses want to have access to data irrespective of where their staff might be located or what their productivity is. Data may pertain to work from home, travel, shared offices, Hotdesk, normal office visit, facial recognition, RFID, GPS, gen fencing, etc.
Data related to most of these processes are not possible to obtain as conventional or traditional systems are mostly broken. Data is incomplete and manually added.
A smart, modern access control system handles multiple inputs of data from various sources, channeling it into the central system with ease.
Vendor / Visitor / Third Parties
A complete access control system includes these aspects of any business process.
Conventional systems lack these natively. You have to add a hack to get such an ACS include non-staff - such as giving visitors RFID cards and collecting them back or letting a guard open the door for a visitor, vendor, and so on.
A smart, global system includes visitors, vendors, and all other categories of non-staff. It uses QR passes and facial recognition systems to deny access. This is extremely important for businesses to reduce overheads, manage manpower, adhere to compliances, and so on.
Rich Experience & Efficiency
Data flow is important for providing hassle free access to not only staff but also visitors, vendors, and all other categories of people, thereby, enabling a superb experience for all.
Due to limitations in locational capabilities and data sharing, conventional systems do not offer a good customer experience. When staff members forget to get their ID cards, they have to go through various hassles. Visitors have to enter their details, even if they might have visited other offices of the same company. These lead to avoidable challenges, manual work, and overheads.
A smart, global system includes visitors, vendors, and all other categories of non-staff. It uses QR passes and facial recognition systems to deny access. This is extremely important for businesses to reduce overheads, manage manpower, adhere to compliances, and so on.
Event-Driven Analytics & ML/AI
In the case of access control systems, the devil lies in the details. There are enough tell tale signs in the data before something goes wrong. But to build a great dataset, we need data from all sides -then we can build a world-class analytics and MIS.
ML/AI is the way forward. All businesses will need to adapt and make advancements on these fronts if they are to become efficient or even stay afloat - perform predictive intelligence, prevent troubles before they occur, or negate an access threat.
As an example, think of an employee who has been sacked. A modern system has the intelligence to predict his moves and give timely warning that he/she may pose a threat or interfere with critical infra, block access to server rooms or critical infra not just in one location but all locations.
Imagine a visitor visiting multiple offices in a duration that is inconsistent with normal behavior. A smart, global system can catch these actions and point them out to the relevant authority.
Conventional and traditional systems do not have the intelligence to deal with such risks.
Controlling hardware, the capability to reach them, and knowing their health status is critical to a smart access control system.
Conventional hardware works well and has no problem as such. But they are limited in terms of integration and accessibility from outside the network. This makes the physical presence of a person in the office mandatory. This leads to inefficiencies and causes delays. And in the current COVID situation, it also puts the security team at higher risks.
Smart systems rely on IoT & Edge computing - this offers the best of both worlds, where a security team, without having to travel to the office, can still do their job and automatically give or deny access to visitors of all types as required.
The most critical component in the whole system is the software. Having good software is like having a sharp brain - it is the same as the difference between an average and an intelligent person. We all know who's more efficient.
Conventional or traditional systems have had robust software for decades - which is great. However, they have matured and hardened and are incapable of handling specific cases unique to the current times.
It is impossible for these legacy systems to change and adapt to the new normal. Conventional systems require software to be installed on the PC - which internally requires IT team involvement and more overheads.
Smart, global systems, on the other hand, are as robust as conventional systems. They have learnt from the earlier systems and their limitations and shortcomings. They have evolved into more intelligent systems - they run on a browser and require no software to be installed and no IT team involvement is needed.
In any access control system, security is paramount. In fact, the whole point of access control system is to provide security.
Conventional systems are by default not secure and can be easily broken into.
Modern systems with a global reach have inbuilt safety measures to protect the entire system from external breaches.