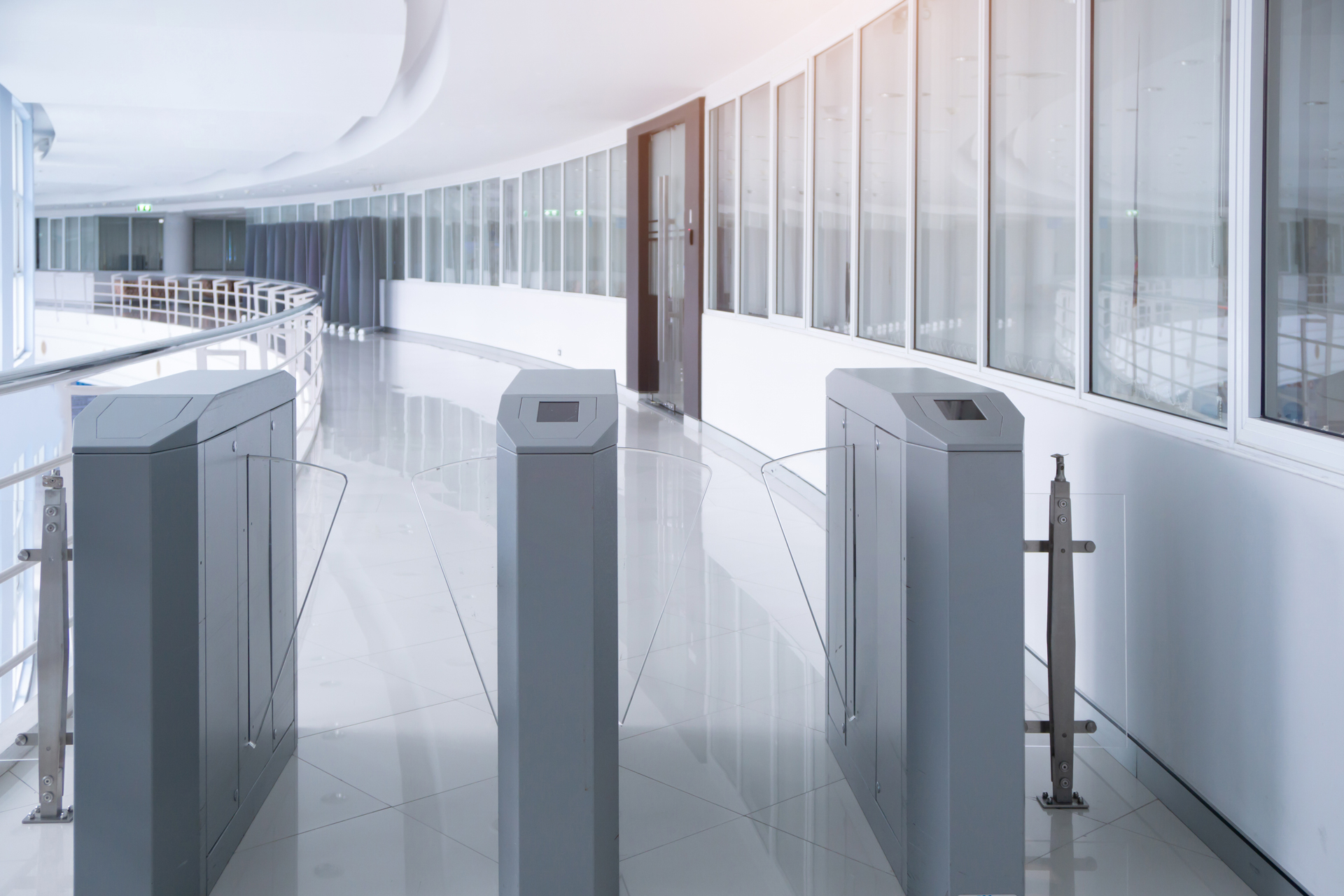 Physical security is an important part of the overall security measures of organizations. It is all about protecting buildings and their facilities, the people, equipment, and assets against all types of threats. 
Physical security measures consist of several methods to detect, deter, and respond to any kind of threats. They include deployment of guards, manual or electronic locks, surveillance cameras, etc. 
In this blog, we focus on access control systems - why businesses and non-commercial organizations should invest in an "integrated" access control system as part of their security measures. 
A System That Controls Access of People, Vehicles, Materials
Access control is one of the methods used in physical security systems. It involves processes and methods to control access of people, vehicles, and materials to buildings and premises. It also recognizes various categories of people - visitors, staff, vendors, laborers, etc. 
The system authenticates a person, vehicle, or a material before allowing it entry to a building or any premises. The idea is to provide quick and easy access to some people and restrict others without manual intervention. Not only that, most of the access control systems based on the latest technologies are quite customizable and flexible. Using the system, you can also permit or restrict visitors' access to particular floors, rooms, or areas. 
It Also Solves Operational Challenges
The use of access control systems is no longer limited to high security areas. They are deployed across industries such as businesses, airports, factories, residential premises, and every other type of complexes that require a flexible yet foolproof security system in place. 
The new-age access systems are not hardware-only solutions but are integrated hardware and software systems.
They not only authenticate and authorize access but are also capable of integration with workforce solutions. With growing and innovative technologies, they are solving complex operational challenges besides ensuring security. 
Access control systems include several sub-systems such as biometric readers, boom barriers, flap barriers, door and elevator controllers, turnstiles, card readers, etc.
Read: What's A Visitor Management System Without Access Control?
Security Challenges Businesses Face And How Access Control Systems Help
Manual Processes Are Ineffective And Outdated
Challenges
Manual processes are outdated. They are inefficient and time-consuming compared to the solutions based on the latest technologies. As part of a security system, they present huge challenges and are full of loopholes, prone to manipulation and violation. 
For example, paper registers for guests and visitors at the reception is a common sight in most office lobbies. However, this is an inefficient method of capturing visitor details. The data is not quickly retrievable for any use. It is useless in case of an emergency. It is also highly prone to misuse and theft.  
How Integrated Access Control System Helps
No manual or semi-automated system compares to the efficiency of access cards and biometric systems in capturing visitor entry or staff attendance. Access control systems like access cards, keys, and locks and biometric systems are highly efficient and effective in capturing authentic information in an instant. They also help the management access visitor information in real-time.
Security Guards Have Limited Capabilities
Challenges
It is nearly impossible for security guards to authenticate all visitors or vehicles. They can only note whatever information the visitor provides about himself or herself. At best, they can verify visitors by manually checking their IDs or by other means. But there is no way the guard can ensure visitor authenticity. And the verification methods they use are time-consuming and not foolproof.  
How Integrated Access Control System Helps
The key to higher efficiency and stronger security in organizations is not "deploying more security guards." It may help in particular instances. But greater efficiency can only be achieved by using the right methods and access control products based on the appropriate technology. Access control systems can instantly authenticate a visitor and identify a staff, vehicle, or material. Access cards, boom barriers, and turnstiles are used for providing selective access to a building or an area.
Overheads for Manual Processes Are Higher in the Long Run
Challenges
Investing in an optimum level of physical security involves costs. Deploying security guards is expensive in the long run. It may not be feasible in terms of cost as well as operational efficiency as compared to installing the right access system based on the latest technologies such as cloud and mobile. Not to mention that security guards are prone to inefficiencies and errors that may add up to higher overall costs. 
How Integrated Access Control System Helps
The right security system not only enhances security and efficiency, but also reduces overheads in the long run. As technology becomes more innovative, product prices reduce. Investment in an integrated access control system is a one-time cost. The need for manpower eventually reduces. For example, a boom barrier integrated with a visitor management system that detects authorised visitors does not require manual monitoring. The system can track and record visitor details on its own. The system is also flexible and scalable as per the needs of an organization.
Read: A Smart Parking System for Multi-Tenant Parking – Intelligent Solutions for Complex Problems
Hardware and Software Integration Is Vital
Challenges
Hardware and software integration is a big challenge in access control systems. Because of its hardware intensive nature, the access control industry is considered to be conservative. Without software integration, access control hardware is not very useful and informative. It helps only in physical deterrence but does not provide the security intelligence that an integrated system offers.
How Integrated Access Control System Helps
An integrated access control system is an intelligent system that provides visitor, vehicle, and material data in real-time. Mobile and IoT technology is gradually changing the face of the access control industry. Using an integrated access control system, organizations can utilize a wide range of data recorded and presented by the system in various statistical formats. Data can be related to visitor information, entry and exit details, attendance and related issues, violations, areas or floors visited, etc.
Emergency Responsiveness Is Possible with Access Control Systems
Challenges
Most organizations are not prepared to deal with emergency situations. Manual processes and disparate semi-automated systems make it challenging. Many organizations don't have an emergency response team and the ones that do wouldn't know what to do in the event of a fire, earthquake, or even vandalism.    
How Integrated Access Control System Helps
An access control system has alarm systems and can be used for instant notifications, mass broadcasts, and automatic door opening. It is capable of integration with other security systems like fire alarms. Because an access control system can authenticate visitors and staff, it already acts as a strong deterrence to trouble-makers. 
Conclusions
With technological innovations, access control systems are becoming more intelligent. Their demand is also growing across industries and is no longer limited to high security zones. 
Costs are reducing and businesses are realizing the utility of access control systems not just for securing their premises but also in resolving complex operational challenges.