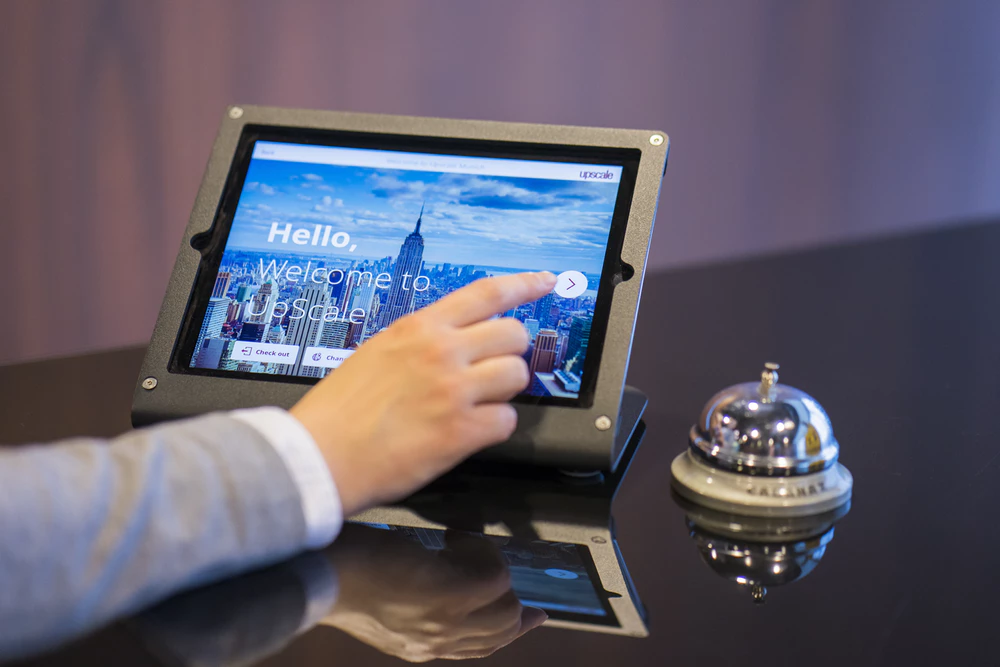 The modern visitor management system is fast becoming a ubiquitous feature in commercial buildings, industrial infrastructures, healthcare facilities, residential high-rises and condominiums, and even in high schools and colleges. But even with the incredible value it adds to its users, a significant number of businesses and industries are slow and even unwilling to invest in a visitor management software.
There is no arguing that the old paper-based check in system for visitors is way outdated, if not obsolete. If you're unconvinced how visitor management platforms impact your business in the best of ways, then perhaps the following 5 points will change your perception.
Nail The First Impressions Right
First impressions are crucial in the world of business. Regardless of the size of your organization, your visitors should feel safe and secure the first time they enter your business' premises. A modern visitor management system helps reinforce the feeling of safety and security. It also uplifts the experience of your first-time visitors, which then adds to a positive impression of your organization.
By demonstrating innovation, you are building on your business' reputation. Even Fortune 500 companies abide by the notion of showing innovation to their visitors and clients. This provides an opportunity for your company to inculcate a positive image to your visitors' minds that your organization is modern and forward in terms of security.
You only have one chance to make a first impression, or so the adage says. Many of your first-time visitors are potential clients and partners. Make sure that the first time they enter your building, their experiences are soaring high. And when they leave, it should be higher. A visitor management software will help you achieve that.
In a 2017 survey on visitor management, 53% of the respondents say they were impressed when they were processed with a visitor management software whenever they enter an office building for the first time.
As mentioned, visitor reception management practices based on logbooks, pre-printed guest lists, and old-school visitor IDs are a thing of the past. Paper-based visitor-related documents are prone to error, alteration, damage, and loss. Simply put, they are unreliable, not to mention they adversely impact your organization's image.
With a web-based visitor management system, everything is precise. Modern visitor management system features let you input details of your expected guests into the system without having to call and notify your reception team. Details of your guests are quickly sent to you via text or email, providing you with ample opportunity to prepare or even decline an audience.
Visitor management kiosks or terminals also eliminate the need for reception staff. Guests can simply enter their information and get a printed paper pass with a QR code to facilitate their entry and access. This enables you to get information from your visitors quick and use them for multiple purposes, such as big data analytics.
Increase Site and Personnel Safety
Increased security and safety are among the main highlights of investing in a visitor management platform. Visitor information is automatically authenticated and thoroughly analyzed to ensure their identities.
Once they are permitted entry to your building or factory, they are provided with visitor passes with a QR code. This pass helps accelerate access inside the building but also prevents them from entering premises they are not authorized to enter. For instance, Visitor A has access to all rooms on the third floor but is automatically denied entry to all the other floors.
To further beef up security measures, the latest visitor management security features include face capture as well as access to criminal/credit databases and watch lists. The system automatically captures the visitors' information and scans all databases for possible hits. The software then alerts the building's security for the appropriate response if a potential security threat is identified.
According to a 2018 study on visitor management software, 89% of respondents said that a visitor management system helps enhance building safety. This is a huge increase from 82% in 2017.
Enhance Operational Efficiency
Whether you're expecting guests or not, a visitor management software will streamline and automate many processes. For one, you can provide the system and the lobby with information of your expected guests so they don't have to enter their data in a logbook. Passes with QR codes are generated and your guests are sent directly to your office or wherever they need to be.
While unannounced guests are obliged to provide information, the process is fast and smooth as they can easily input all the necessary details in the phone or tablet. Unique visitor passes are then provided to facilitate their access.
Because their access is managed, it speeds up their visit. They are guided to where they are required. After arrival, they perform their business transactions, and leave after they are done. Having a visitor management system helps track their location and ensure they exit the premises after concluding their business.
Automate Gathering of Visitor Data
Manually collecting, organizing, and transferring visitors' data are all time-intensive tasks. Your staff don't have to slave away writing visitor information into spreadsheets and then exporting them to a database for sorting and categorization.
A modern visitor management software automates all the processes we discussed so far, capturing data from all your visitors and then storing them into your database for documentation, analysis, and informed-decision making. It also helps when your visitor management software is integrated with the best CRM software in 2019 to maximize the information you get from your visitors.
  Leveraging Visitor Management for Your Business
Getting a visitor management software will help your company reduce operational expenses, achieve integration synergies, and adhere to several compliance policies. Receptionists don't have to spend a significant portion of their time attending to every need of a visitor when a powerful system can handle all the basic tasks. It means your receptionists can perform their primary roles without getting distracted and uninterrupted, making them more efficient.
Visitor management software solutions can integrate with critical systems such as emergency evacuation and access control. Tracking visitors' exact locations, controlling their access to certain facilities, and getting a reliable headcount during emergencies certainly add value to any organization.
Adhering to complicated compliance policies and regulations can be quite taxing and difficult. But having a visitor management system allows your company to abide by health and safety compliance as well as legal and GDPR compliance policies without a hitch.