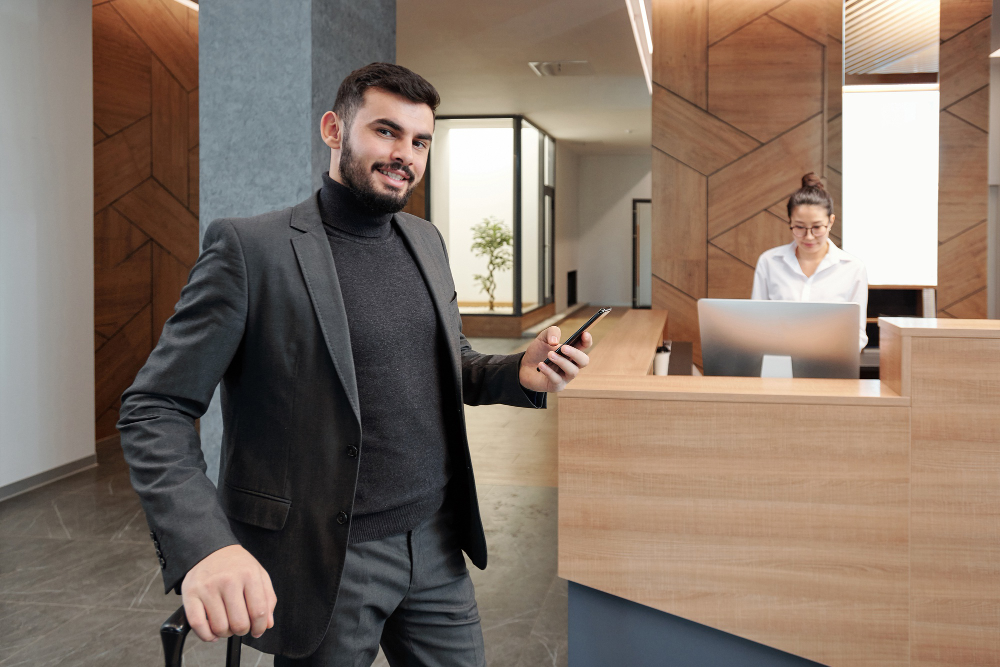 A smart visitor management system won't keep your visitors waiting at the entry gates when they arrive at your premises.
Whether you have first-time visitors or repeat visitors, guests or day workers, a flexible visitor management system should be able to handle all types of entry and exit processes. 
Recognizing different categories of visitors is just one of the many benefits of a flexible or a customizable visitor management system.
A VMS should not only suit various process requirements but also adapt to your business's future needs. 
So what can you do to make your visitors' entry seamless and at the same time secure your premises?
For A Seamless Visitor Entry Process
Here are some of the ways a smart visitor management system helps:
1. Pre-Entry for Guests or Known Visitors. 
If a staff or a host has a meeting with someone, a pre-entry created in the system can help the visitor gain easy access to the premises. In that case, the visitor need not undergo the entry process at the entry gates on the day of the meeting. 
If the system can create a pre-entry for one visitor, it should be able to do it for multiple visitors at one go. This is important when you have an event, workshop, or a walk-in drive when you need to send pre-entry for multiple visitors.
2. Provide ePasses to Visitors. 
Prior to a visitor's arrival at the premises, the VMS should be able to create an epass for the visitor. So when the visitor arrives at the premises, he or she doesn't have to enter her details in the system.
She can show the epass on her mobile. The info has already been fed into the system. And when she arrives, the visitor software recognises her as a guest.   
3. Repeat Visitors Should Not Be Making Entries.
A smart visitor management system recognizes visitors after a single entry. So there is no need to make repeat entries for the visitor. He or she would be automatically allowed to enter the premises.
4. Visitor Makes A Self-Entry.
Instead of making a visitor wait at the gates or making her write down her details in a paper register, the VMS prompts her to fill in her details on her personal mobile. A smart VMS is also touchless. If the guest is a repeat visitor, the VMS would recognize her, and she need not waste time filing in her details. 
Read more on why you should switch to paper registers.
Another method is the self-kiosk way of making entries. The visitor enters her details in a self-kiosk and she can check in.
A VMS can also verify her without any manual assistance.  
5. The VMS Can Handle Casual / Day Workers.
Day workers or laborers are a different group of visitors who need to be handled differently due to the nature of their visits. A smart VMS can accommodate all types of visitors and day workers or casual laborers are one of them.
Workers need not make individual entries to gain an entry into the premises. 
When A VMS Is also Integrated with Hardware
A visitor management software that is integrated with hardware, works even more intelligently.
When a VMS is connected with an access control system, visitors and guests need not wait for a separate process of gaining physical access.
The software commands the hardware to allow entry to the visitor who then gets even a physical access automatically.
Read more:
How to Choose A Visitor Management System for Your Busniess?