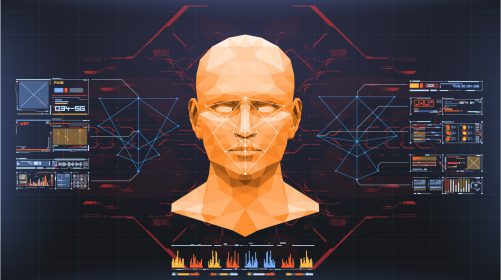 Facial recognition is the most feasible option available in the current situation for organizations to make employee attendance and visitor entry contactless. 
Touchless systems are going to become the norm as organizations get their workplaces COVID ready. 
Businesses that were using fingerprint biometric or any touch-based systems for time, attendance, and visitor management are going to have to consider switching to contactless systems like face recognition devices.
In this blog, you will learn how the facial recognition system developed by VersionX (a Made in India product) can help your organization not only fight the COVID-19 pandemic but also become more operationally efficient. 
What Is A Facial Recognition Attendance System?
A facial recognition attendance system uses facial recognition technology to identify and verify a person using the person's facial features and automatically mark attendance.
The software can be used for different groups of people such as employees, students, etc. The system records and stores the data in real-time.
What's the hype all about?
A facial recognition attendance system is a contactless way to manage visitors and employees in an organization.
Unlike other types of biometric systems, such as fingerprint that captures identity though touch, a facial recognition system is a touchless way to manage employees and visitors. In times of the COVID-19 pandemic, a touchless system is an effective preventive measure. It helps manage the inflow and outflow of people in buildings and premises in a safe and efficient manner.
What VersionX facial recognition system offers?
The facial recognition system developed by VersionX is useful for all types and sizes of organizations across sectors. 
It is scalable and can be easily integrated into other systems, such as access control.
In this blog, we discuss how your organization can benefit from our facial recognition system. 
A Touchless Attendance System - Ensure COVID-safe practices
The face identification software identifies a person's face and records attendance in the system in less than a second. No contact is involved.
Face recognition attendance system is a preventive measure that organizations can take to stop the corona virus from spreading. While ensuring efficiency and accuracy in time and attendance management.
If your organization has been using a fingerprint biometrics attendance system, it's time to switch over to a facial recognition biometric system for touchless attendance. If not, you certainly need to consider digitizing your daily office operations.
Body temperature and mask detection - Ensure COVID-safe practices
The facial recognition system developed by VersionX can scan not just faces, but also body temperature. It shows if a person has higher than normal body temperature. 
It also detects if a person being scanned is wearing a mask or not.
Since the system is capable of integration with access control like doors and turnstiles, it can ensure that COVID best practices are followed in your organisation. All these, without any manual intervention.
Automatic Hand Sanitizer - Ensure COVID-safe practices
VersionX has developed an automatic hand sanitizer that drops the sanitization liquid on a person's hand as soon as it is placed under it. 
This feature can be integrated into the system and also with access control. This way, organizations can ensure that COVID-safe practices are followed by its employees.
Access Control Integration - We Make It Super Simple
VersionX manufactures integrated access control systems such as doors and elevators, turnstiles, boom barriers, flap barriers, etc. These are not just standalone access control hardware but are integrated with visitor entry and employee management systems.
VersionX's facial recognition system can be easily integrated with access control. For example, visitors and employees who pass the temperature test can be automatically allowed turnstile access.
Systems Integration Capabilities - We Can Integrate
Technology and agility is our strength. 
Whether it's an API connect or a JSON with an HTTPS Endpoint, we have all that you need to integrate your visitor and staff data with your internal systems.
The System Is Pretty Flexible - You Get To Choose
The facial recognition system developed by VersionX is quite flexible. You can choose what you need for your organization.
Features:

Be it only facial recognition for attendance, or thermal sensors and mask detection, or a various combination of all of these, we provide it all. 

Solutions:

We provide solutions that work on cloud, local, edge through PC, hybrid, complete edge on device.

Capacity & performance:

The system can identify 5,000 unique faces on the edge device.

If required, we can increase the capacity and performance to 50,000+ faces based on hardware.

Scanning distance:

The reading distance between the face/body and the screen is configurable from 2ft to 6ft. 

Multiple face scanning:

The system has been built with a focus on multiple face reading. The capacity can be increased or decreased as per your need.

Multi-language capability:

The system allows you to choose from a range of languages. We can customize it further.

Flexible screen sizes:

Various display sizes and kiosks are available besides the usual 7 inch touchscreen tablets. 
Basically, it's all up to you. 
Conclusions
Employee and visitor management systems are not going to look the same again. 
Digital touch-based visitor management systems and fingerprint biometric systems for authentication are soon going to be replaced by touchless facial recognition technology. 
VersionX offers a range of products that simplify the day-to-day operational challenges that businesses and organizations across sectors face. We are well-placed to meet the current demands of the industry driven by the coronavirus pandemic.