A Smart Asset Management System
Your complete asset info in one portal: A simple-to-use cloud-hosted asset management system with easy setup and asset tracking, monitoring, & reporting capabilities. A fully integrated helpdesk & ticketing system, with end-to-end support makes it complete.
Top Features of VersionX Asset
Management System

Save time. A simple, quick setup process that takes less than a couple of hours.

Quickly verify your physical assets as and when required.

Know your asset's location. Quickly geolocate an asset and optimize usage, servicing, maintenance.

View past and current tickets with status. Stay updated on escalations and closures.

Stay updated with alerts and notifications. Take timely actions to avoid asset problems.

Track all types of assets - networked or non-networked using barcodes, QR codes, or RFIDs.

Manage assets across rooms, departments, branches, or unlimited locations from a central system.

No matter how many assets you have, our asset management system comes with a low annual pricing.

View detailed reports and history anytime, anywhere. Customizable, easy to use centralized dashboard.

An important performance management tool for uninterrupted service.

Stay updated on the depreciation of your assets on a continuous basis.

Access just by logging in a weblink in any device. Powerful and easy-to-use mobile application.
VersionX Asset Management System - What It Offers?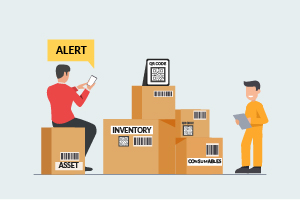 QR Code/RFID/Barcode Tagged Assets
Efficient and timely tracking of assets is a an important function of an asset management system. There are several ways of tracking assets. One is through QR code and barcode stickers that the asset management system prints. Barcodes contain data about an asset and they can be easily retrieved as and when required. A QR code contains even more extensive information than a barcode and is a great tool for asset tracking.
Assets can also be tracked using RFID tags. Unlike barcode and QR code, RFID tags enable multiple readings of tags at one go. It helps in quick asset monitoring. You can also track them from a distance depending on the type of tags - passive or active. Active RFID tracking is also known as Bluetooth low energy asset tracking.
Asset Life Cycle Management
Only tracking of assets is not enough. Staying updated on the asset's stage is equally important for optimizing its use. This process helps in monitoring the assets and identifying inefficiencies in their usage and management. Through this process you can avoid unknown and unnecessary costs at various stages of the asset's lifecycle. It requires proper planning and management that only an advanced asset management system can offer.
Asset life cycle management eliminates problems like underutilization, misuse, overuse, theft or loss, ownership issues, lack of accountability, lack of timely maintenance, poor servicing, vendor issues, wear and tear, no proper disposal policy, etc. It eliminates manual intervention.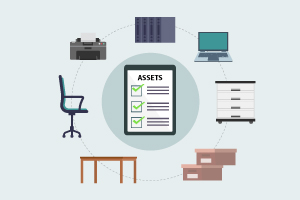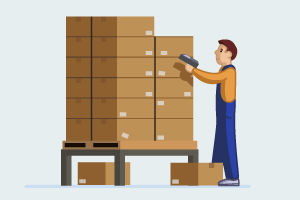 Asset Inventory Management
All organizations have to manage assets as well as inventories or supplies, also known as fixed assets and current assets respectively. They may be managed by the same or separate solutions - asset management system or inventory management system - depending on the need.
Most assets require associated inventories for their functioning. An asset management system that manages assets should be able to  manage the inventories as well. VersionX asset management system not only manages assets but also the inventories that are needed for their use.
Vendor Integration for Asset Maintenance
VersionX asset management system stores vendor-related details and automates the process of vendor management. It provides error-free and complete vendor information related to transactions and their history such as purchase orders, invoices, etc.
As opposed to using manual records to manage vendors, VersionX asset management system helps easily access vendor data and reports. You can check service history or stay updated on the service performance of the assets for future purchase decisions. All vendor data is stored in a safe and secure manner in the asset management software.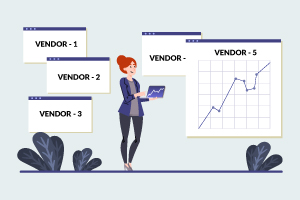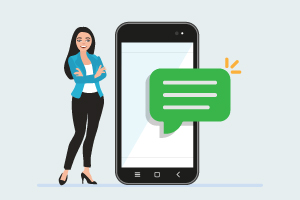 Integrated Helpdesk & Ticketing
Ticketing is an important function in an asset management system. It is a systematic way of managing asset issues be it breakdown, complaints, service requests, and so on.
The ticketing feature in our asset management software helps auto-assign tickets based on asset type, priorities, or locations. Users can quickly inform the appropriate and concerned teams via emails and/or SMSs. Ticket status can be easily filtered and viewed by everyone concerned. Auto-reminders and timely escalations and closures are other important updates. Report and history is easily downloadable.
Geolocation-Based Tracking
Geolocation-based asset tracking helps track assets using GPS technology. Geo tracking in an asset management system is useful in monitoring and tracking assets spread across locations in real-time.
Asset movements across geographies can be tracked offline and is useful in remote locations with connectivity issues. Data syncs as soon as Internet is available. Asset movement history is recorded by the system and can be accessed anytime. The system sends alerts and notifications when the asset crosses a pre-defined boundary or area.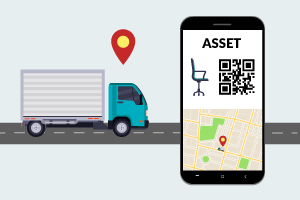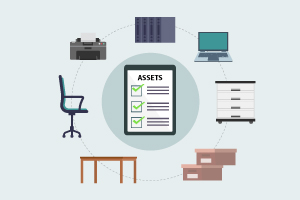 Add the asset details manually or by importing them from an Excel sheet / CSV file. It can also be easily added from other applications.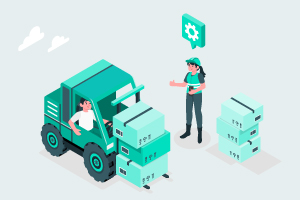 Start tracking the assets. Every time an asset moves out or enters your premises, the asset management solution automatically records it.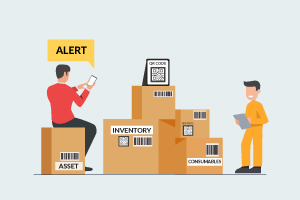 Stick an asset tag on each asset generated by the asset management system. This is a necessary one-time exercise for efficient management.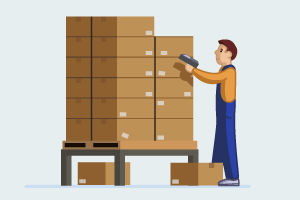 Automatically track and monitor the assets within your premises. You can do this periodically or as and when needed.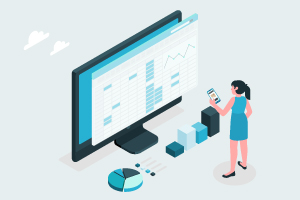 The asset management system keeps a systematic record of assets. Not all old details are necessary and new info might be needed.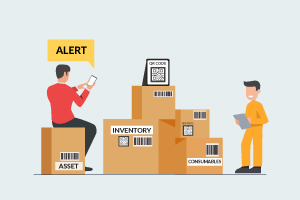 The system sends alerts and notifications. You can enable these whenever you need to take timely and appropriate action with regard to the asset.
VersionX Asset Management System - Benefits

Asset management system is not a simple process. But our software automates the entire process and is extremely easy to use.


VersionX asset management system is based on cloud and mobile technology. It is a foolproof system. You can easily restrict/grant role-based access.


Users of assets - individual or groups - act in an accountable manner as the system cannot be tampered with.


We are web and mobile based. Hence, the system requires minimal hardware for efficient functioning.

Our asset management system features can be quickly and easily added or tailored to specific needs.


All asset information is digitally maintained and continuously backed up. We assure complete data security and guarantee.

What is an asset management system?
An asset management system helps businesses manage their assets systematically, by eliminating manual work and digitizing all processes throughout the asset life cycle such as maintaining asset details, tracking and monitoring them, and many more.    
What is the purpose of asset management system?
The goal of asset management is to optimize the use of an asset - increase productivity, efficiency, and return on investment. 
How many types of assets are there?
There are different types of assets such as physical assets, IT assets, financial, real estate. 
For purposes or accounting, assets are also categorized into fixed and current assets.
Can we see how VersionX asset management system works?
Yes, we can show how VersionX asset management system works.
We also guide you on the asset management features and functionalities you should opt for based on your needs.
In which locations do you have presence?
We operate pan India and have clients in major states and cities like Tamil Nadu, Delhi, Bangalore, Chennai, Hyderabad, Mumbai, Pune, Noida, Gurugram, Ghaziabad, etc.